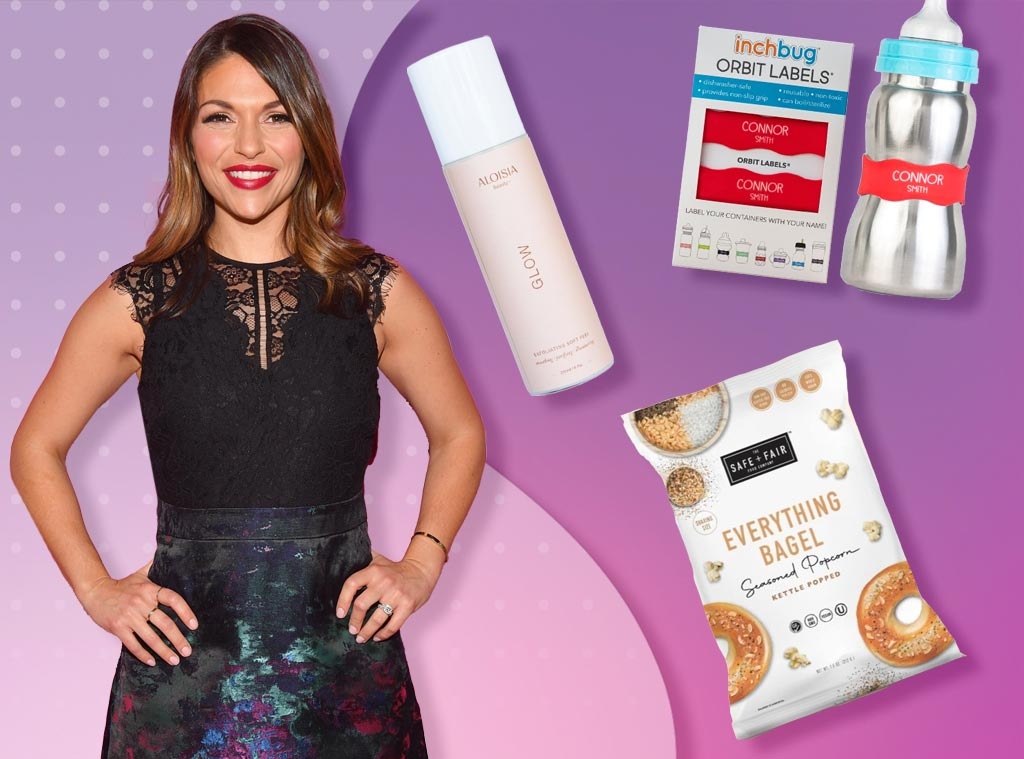 We interviewed DeAnna Pappas because we think you'll like their picks. Some of the products shown are from a brand she is paid to endorse. E! has affiliate relationships, so we may get a commission if you purchase something through our links. Items are sold by the retailer, not E!.
What's better than receiving a rose? Finding a product that really does work!
Since appearing on The Bachelorette in 2008, DeAnna Pappas Stagliano has become a wife and mom to two kids named Addison and Austin.
But as a TV host and blogger, the former reality star is always looking for items to make her life as a parent a little easier. Fortunately, she's sharing her favorites with E! News. 
From a seasoned popcorn that is "addicting" but guilt-free to an exfoliating soft peel that will make you feel like you're at the spa, DeAnna has clever, unique and affordable suggestions below. Will you accept her recommendations? 
The Dreamy Lite-lift Tank
"Let's be honest...who really WANTS to wear a bra? I do want to feel tucked in and cute so I'm so glad I found this cozy loungewear from SheBird. They are super comfortable, cute and have built-in bras to hold me up without having to wear an actual bra all day long."
Aloisia Beauty Glow Exfoliating Soft Peel
"I'm obsessed with this skincare brand, Aloisia Beauty, especially their Glow Exfoliating Soft Peel! I can literally see my dead skin cells roll off when I use it. It's so satisfying and leaves my skin feeling soft and looking brighter." 
Chuckle & Roar Pop It! Fidget and Sensory Game
"I am a working mom and I travel a lot so knowing that my kids can keep busy with their Chuckle and Roar Pop Its and other educational toys makes this mama happy!"
Vibrant Blue Oil's Parasympathetic Essential Oil Blend
"I have a small obsession with essential oils. I am a huge fan of Vibrant Blue Oils' parasympathetic blend. This particular blend keeps me balanced and well rested all week long especially being a busy mom."
InchBug Personalized Labels
"So, I label everything for the kids with InchBug personalized labels to make sure they don't lose their stuff and don't get their school supplies mixed up with other kids, especially now with COVID! These are life savers!"
Everything Bagel Seasoned Popcorn Pack
"My go to snack is Safe+Fair Non GMO and Gluten Free Popcorn. The Everything Bagel is my current go to! DELICIOUS and addictive."
KETO Protein Cookie Dough in a Jar
"I recently discovered this BHU Foods "Cookie Dough in a Jar," but it's KETO so it has MUCH less sugar than ordinary cookie dough and it has protein. I get to satisfy my craving, but in a healthier way."