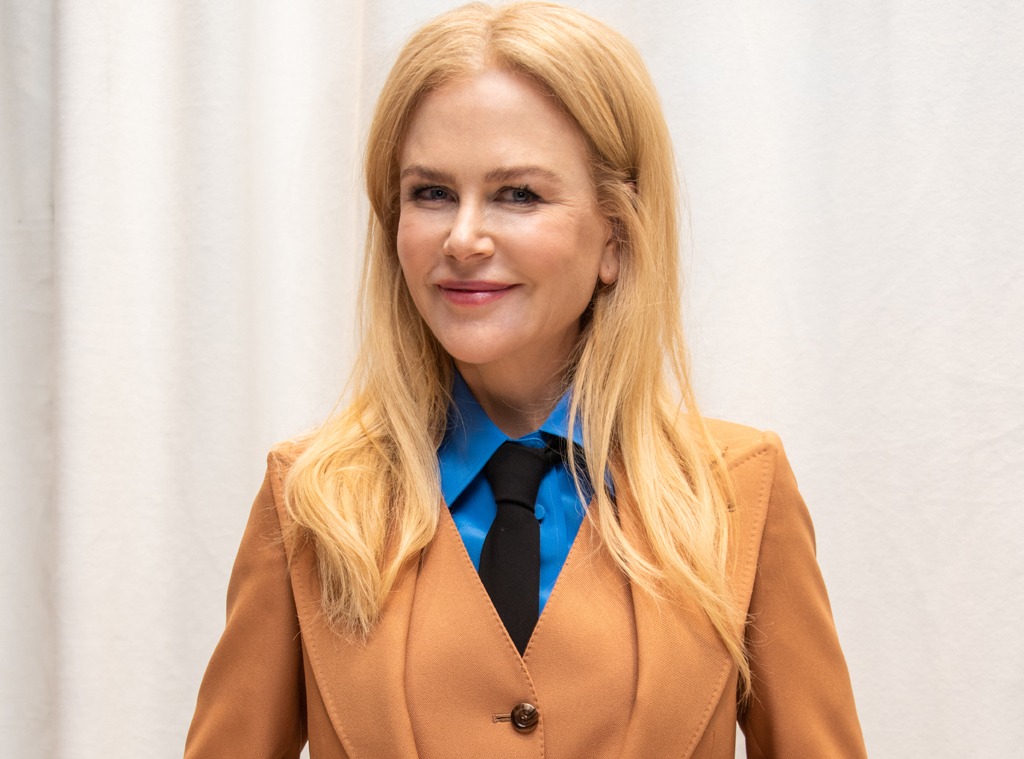 Vera Anderson/WireImage
We independently selected these books because we love them, and we hope you do too. E! has affiliate relationships, so we may get a commission if you purchase something through our links. Items are sold by the retailer, not E!.
Do you miss watching Big Little Lies? Are you still trying to wrap your head around the plot twists in The Undoing? Do you want more Nine Perfect Strangers? If you answered yes to any (or all) of those questions you are not alone. Of course, you can rewatch all of those episodes, but did you realize that all three shows were based on popular books.
In fact, Nicole Kidman played an integral role in adapting those books into the shows that we know, love, and obsess over. She optioned those works for TV adaptations via her production company, Blossom Films. If you love the star's taste in content, you're in luck because she has plenty of other projects in the works based on must-read books. Keep on scrolling to find out more about the books Nicole plans to bring to TV.
A Good Marriage by Kimberly McCreight
In May 2020, Variety reported that Nicole was set to executive produce a series adaptation of A Good Marriage for Amazon. The story is a murder mystery and the secrets that unfold in the response to a woman's brutal death.
Pretty Things by Janelle Brown
We are all so fascinated by influencer culture these days. Pretty Things by Janelle Brown is about a grifter who befriends a wealthy influencer in Lake Tahoe, per Deadline, "her ultimate con devolves into a raw, treacherous game of long-awaited payback." Nicole will produce and star in the adaptation.
Evidence of Love: A True Story of Passion and Death in the Suburbs by John Bloom
This book sounds incredibly juicy based on the title alone. The story follows two women in a small town, who have seemingly perfect lives.... until someone picks up an axe, per Deadline. HBO Max green lit a limited series called Love and Death, staring Elizabeth Olsen.
My Lovely Wife by Samantha Downing
In March 2020, Amazon Studios confirmed plans to turn Samantha Downing's first novel, My Lovely Wife, into a film, according to Booktrib. The "domestic thriller" is about a husband and wife who "put passion back into their fifteen year marriage by committing murder."
Roar by Cecelia Ahern
Nicole, Cynthia Erivo, Merritt Wever, and Alison Brie will star in Roar, which is a miniseries, per Deadline. Cecelia Ahearn's collection of 30 short stories is the basis for the show. One of the women "is tortured by sinister bite marks that appear on her skin." Another character gets "swallowed up by the floor." A third character "resolves to return and exchange her boring husband at the store where she originally acquired him." All of that sounds incredibly intriguing. Apple TV+ will stream the series with eight half-hour episodes.
The Expatriates by Janice Y. K. Lee
The Expatriates is a book about an international community in Hong Kong that experience a sudden family tragedy. Variety reported that Jack Huston has been cast in the upcoming Amazon series Jack Huston and Ji-young Yoo will act in the series with Nicole serving as one of the executive producers.
Truly Madly Guilty by Liane Moriarty
Nicole and her Big Little Lies co-star Reese Witherspoon acquired the rights to Liane Moriarty's Truly Madly Guilty. The book is about "the most fundamental relationships" and how easy it is to take friendship, marriage, and parenthood for granted.
Things I Know To Be True by Andrew Bovell
Andrew Bovell's play Things I Know to Be True is about "enduring marriage and the evolving nature of a family's love," according to Deadline. Amazon Studios ordered a series adaptation of the book with Nicole set to star and executive produce.
Big Little Lies by Liane Moriarty
And, of course we couldn't forget about Big Little Lies. If you haven't read the book that inspired the popular TV series, now is the perfect time to check it out.
You Should Have Known by Jean Hanff Korelitz
If you were enthralled watching Nicole and Hugh Grant in The Undoing, You Should Have Known, the book that inspired the miniseries, has to be your next read.
Nine Perfect Strangers Kindle Edition by Liane Moriarty
If you're looking for more celeb-approved books, check out these picks from Reese Witherspoon, Steph Curry, Sarah Jessica Parker, and more stars.