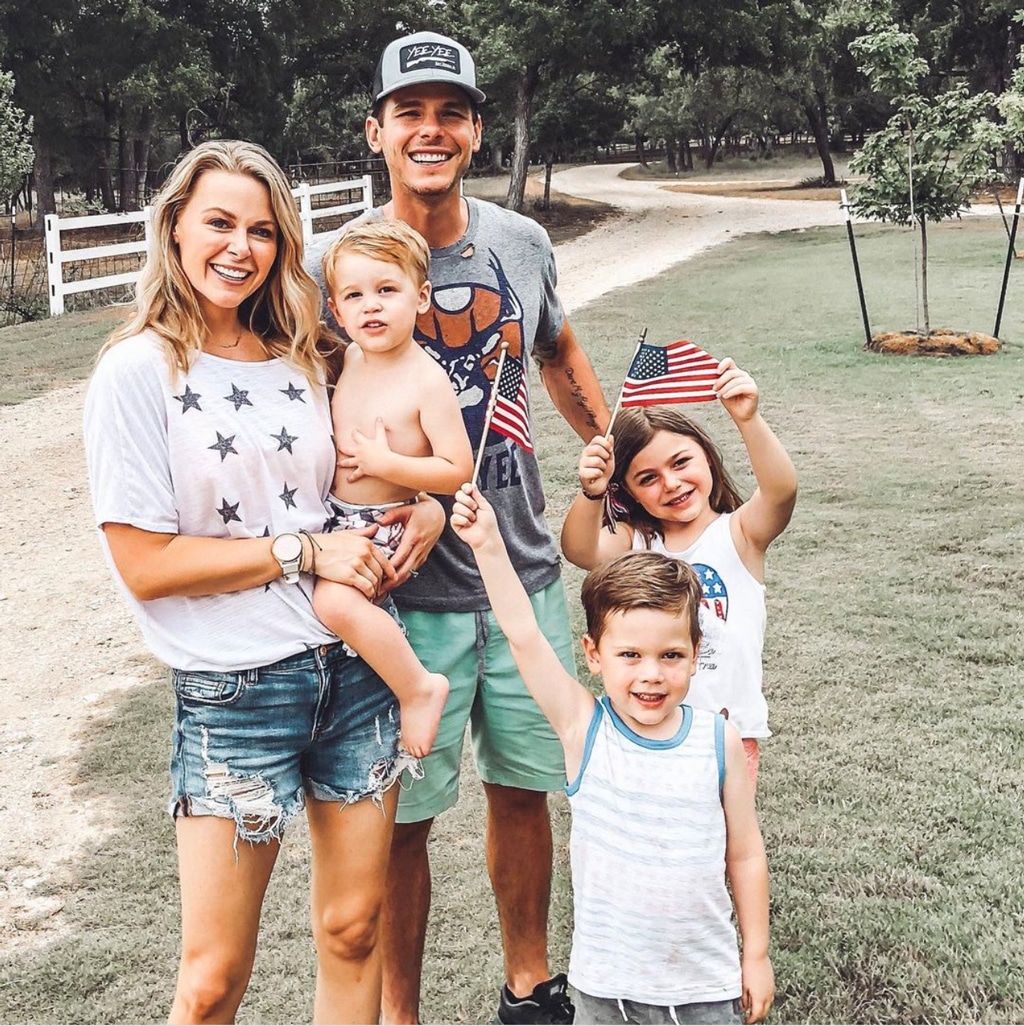 Instagram
After Amber and Granger Smith lost their 3-year-old son, River, to a drowning accident in 2019, they never imagined they'd have another baby.  
The stars, who also share 9-year-old London and 7-year-old Lincoln, just welcomed baby boy Maverick Beckham Smith on Aug. 20. But for months after River's death, they thought they were done having kids.  
"After the accident, Granger said, 'Do you think you would ever want to have another baby?'" Amber, 39, recounted in a new video on Aug. 26. "'No,' I said. 'Absolutely not. I can't. No way.'" 
She explained her reasoning, saying, "River was our caboose. He was our last. I couldn't do that. I felt almost guilty, like it would be some sort of a betrayal to River." 
Plus, Amber didn't know if she even could have another baby, because she had her fallopian tubes tied after having River.
Granger, 41, discussed the option of having a child through in vitro fertilisation (IVF). The country star recalled, "She started getting emotional. She said, 'But I don't think I can consider IVF because who would we be to play God? How could two humans through a lab fertilize an egg and play God?'"
He said his wife of 11 years started crying. "Man, it hit me like a ton of bricks and I just started balling," Granger said in the video. "I looked at her and I said, 'God makes all the babies, but sometimes man needs to plant the seeds.'" 
Watch:
Necessary Realness: Celebrating Celeb Moms on Mother's Day
They did their first embryo transfer in June 2020 and, by July, Amber was pregnant with Maverick. 
The couple said their new son's name pays tribute to River in a subtle way. 
"We went back and forth with, 'Should we do middle name Kelly or middle name River or any of that?'" Amber shared in May. "I wanted 'Riv' to be a part of it, of his first name. I wanted this baby to have his own identity. And I didn't want him to be so tied to River, but I did want him to have a little piece of his brother in his name."
Amber, who recently fired back after social media users sent her "hurtful" messages about River's death, recalled in their latest video how painful it was when they brought him to the hospital in 2019, when he accidently got into their swimming pool during a water gun fight. She said doctors told her River had "zero chance" of brain recovery, and Granger said his eyes looked "lifeless." 
The Dallas actress shared through tears, "I couldn't wrap my brain around how your vibrant, happy child could go from that to nothing." 
Watch their full video above.