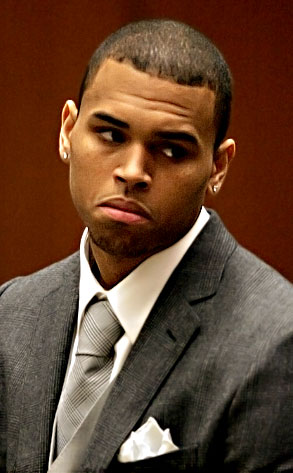 AP Photo/ Bob Chamberlin
Finally, a public place where celebrities can go if they don't want to get their picture taken.
No cameras will be allowed in the courtroom Monday for Chris Brown's preliminary hearing, which is going ahead as scheduled despite the defense's best efforts to secure a postponement.
TV cameras were on hand to capture Brown's arraignment in April, where he pleaded not guilty to assaulting and threatening Rihanna, who has been subpoenaed to testify next week.
After Monday's hearing, the judge will determine whether there's enough evidence against Brown to send the case to trial. The singer's legal camp is still waiting on the LAPD's files in their investigation into who leaked a photo of a bruised Rihanna.
____
Follow us on Twitter @eonline and get our free iPhone app