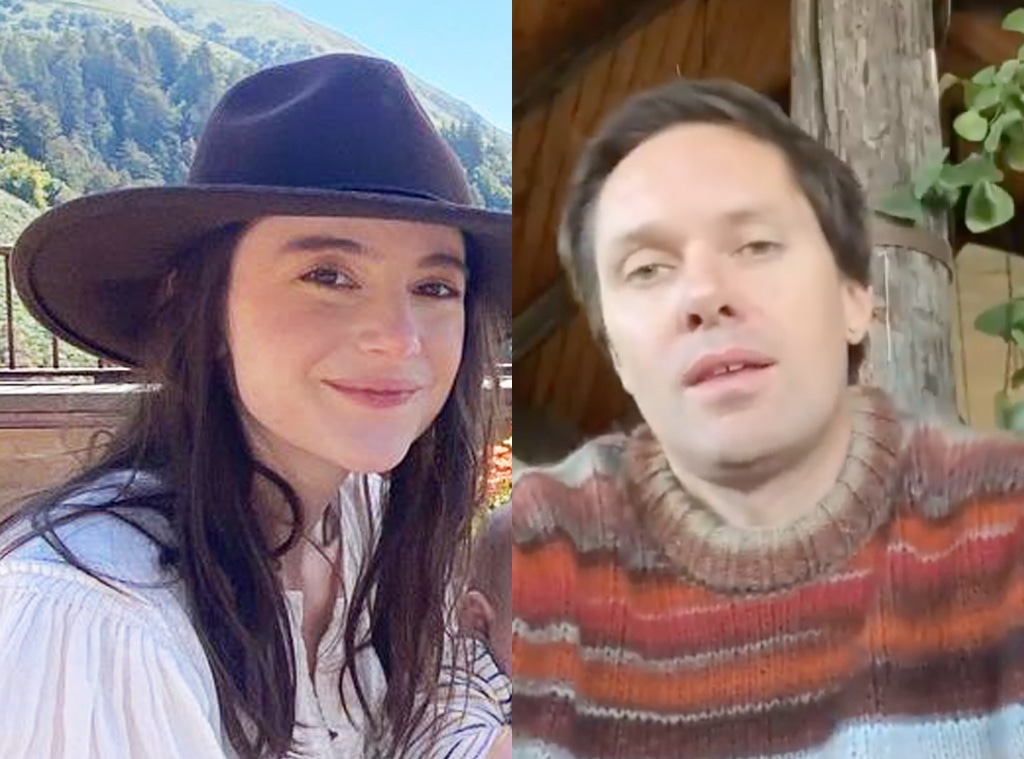 Instagram
Zoey 101 alum Alexa Nikolas has filed a civil lawsuit against her ex-husband, Michael Milosh, in which she accuses him of grooming her, sexually assaulting her multiple times throughout their relationship and even using her sounds of pain during sex in his music.
The complaint by the 29-year-old actress, who played Nicole Bristow on the Nickelodeon series, against the 42-year-old Canadian electronic musician, who headed the R&B pop project Rhye and is also known by the stage name Milosh, was filed at a Los Angeles court on Wednesday, Aug. 25, six years after the couple broke up.
"As a the victim of deep psychological manipulation continuing from years of grooming and childhood sexual abuse, Nikolas was unable to realize the harm caused and wrongfulness of her abuser's conduct until she was able to escape the toxic relationship," the 29-year-old actress' lawsuit states. "During the abuse, Milosh continued to exert control over Nikolas, which he had established during the grooming process while Nikolas was a minor."
The lawsuit was filed five months after Nikolas, now remarried and a mother of one, first detailed some of her allegations against her ex-husband in a five-part Instagram essay titled "Groomed by the Groom."
After her social media posts were shared, Milosh said in a statement to Billboard, "For as long as I can remember, I've always strongly supported women and their right to speak out and be heard. That is why the false claims made by my former wife had been so hurtful and shocking to me. Regarding my ex-wife's recent Instagram post and its listed as serious and demonstratable untrue accusations, it's simply a piece of revisionist fiction. These are absurd and outrageous false claims."
Watch:
Nickelodeon's "Zoey 101" Zoom Reunion - Exclusive
Milosh has not responded to Nikolas' lawsuit, which claims that he "maintained control" over her by sexually assaulting her, isolating her from friends, requiring her to be with him at all times, maintaining one car and only one set of house keys, persuading to put her career on hold and give up her potential for financial independence, controlling the finances and convincing her that she was mentally unstable any time she questioned the "relationship" or his intentions, and delaying the divorce proceedings.
The actress states in her complaint that wants to "seek justice for the years of emotional, sexual, psychological and financial torture" she allegedly suffered at Milosh's hands.
According to the filing, Nikolas and Milosh first communicated in 2008, when she was 16 and filming the movie Children of the Corn. She states that her filming chaperone introduced her to the musician's music. The actress said she messaged him on MySpace with the intention of finding out "whether he was performing live."
She said the musician, then 33 years old, responded to her message and that she gave him her phone number at his request, after which he allegedly called her minutes later. She said in her complaint that they spoke on the phone for an hour. Over the next few years, the lawsuit alleges they continued their communications and also had video chats over Skype, during which revealed her body to him at his request.
At age 18, she agreed to meet Milosh and he sexually assaulted her at their first meeting, the complaint states. He continued to see her and sexually assault her over the next year, and also "routinely supplied her with excessive amounts of alcohol, according to the lawsuit.
During one encounter, the musician allegedly coerced the actress into allowing him to record them having sex while she was drunk. Alexa claims in the lawsuit that the audio, which included her telling him "no" and crying out in pain, was used in his song "Don't Call It," on his fourth solo album Jet Lag, without her "valid consent."
Milosh and Nikolas lived together before they married. In her complaint, the actress claims that in late 2011, Milosh asked to move in with her and that in early 2012, he proposed to her and "using his power and authority over her," convinced her to marry him on short notice at a courthouse. She was 19 at the time. In May 2012, she shared a photo from their wedding ceremony on Instagram. In her complaint, it states that the actress agreed to not only wed Milosh, but also take a break from her acting career and support him on tour.
Nikolas states in the complaint that in 2014, she expressed her desire to leave her "fraudulent" marriage.
"By this point in time, Milosh controlled all the finances," the lawsuit says. "[Nikolas] was left powerless, under his authority and control, and due to the years of psychological abuse and manipulation, lacked the emotional ability to leave the marriage."
The actress claims in the filing that in 2015, "Milosh escalated his physical abuse" of her and that at the encouragement of her therapist, she brought him into a counseling session and her therapist told him Nikolas wanted a divorce. Ultimately, she states, his management company served her with divorce papers.
In 2016, Nikolas posted on Instagram throwback photos of her and Milosh's wedding ceremony, writing vaguely about heartbreak. "I don't think I've ever been sadder," she wrote. "Slowly drifting away from the person you love the most is beyond painful. And then seeing them drift is even more painful. Beyond beyond. Lets just say this has really been an extremely tough year."
Nikolas is suing Milosh for sexual battery, gender violence and intentional infliction of emotional distress and demands a jury trial.
For free, confidential help, call the National Sexual Assault Hotline at 1-800-656-4673 or visit rainn.org.