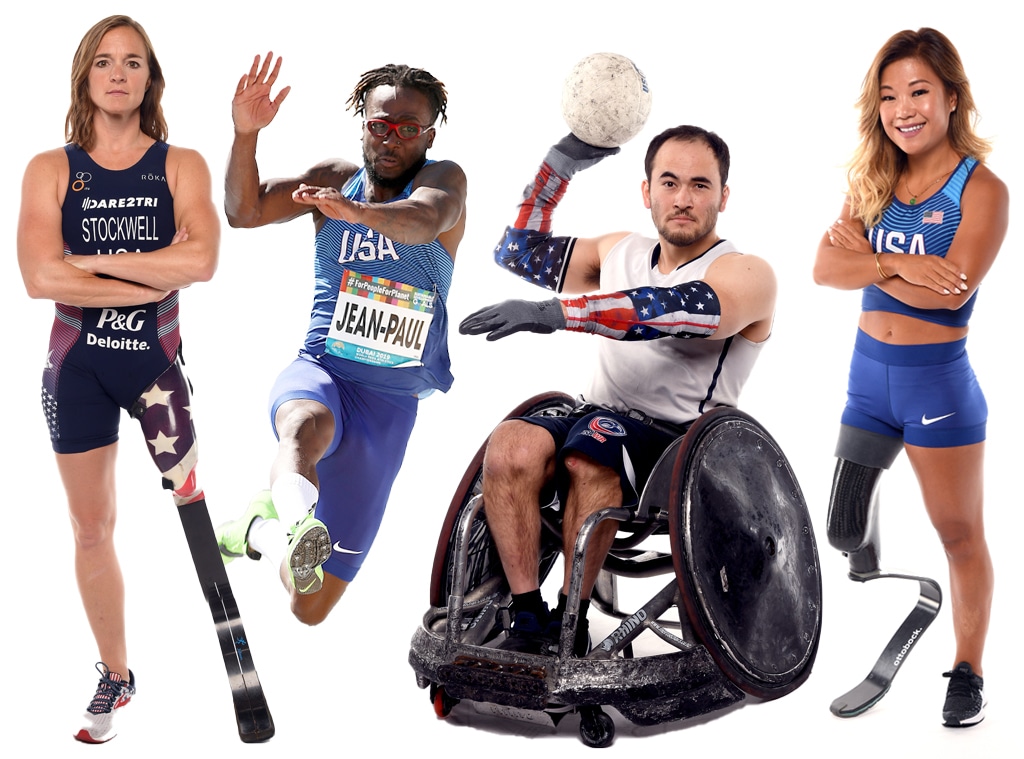 Getty Images
What's even more inspiring than thousands of athletes training hard, staying the course and overcoming unfathomable obstacles to live out their dreams of competing in the Olympics, which for most is their sport's biggest stage, against their fellow best in the world?
Well, get ready for the Tokyo 2020 Paralympic Games.
Two weeks after one flame was extinguished to mark the end of the Games of the XXXII Olympiad, the torch has been passed to the more than 4,500 men and women from 163 delegations who've descended on the Japanese capital to transcend the physical challenges that once may have been considered setbacks, but which have long since been turned into pure fuel for their competitive fires.
"So often, the few times that I saw a woman with a disability featured, it was almost to tokenize her, and not truly celebrating her greatness," Scout Bassett, a world champion in the 100 meters and long jump who lost her right leg in a chemical fire when she was an infant, told InStyle in a recent interview. "The disability was always a weakness or the deficiency, instead of that being her power, her strength, her beauty."
Needless to say, Bassett is out there reshaping the perception of not just what it is to live with a disability, but to thrive and exceed every expectation, including her own. To take it and—literally, in her case—run with it.
Watch:
2020 Tokyo Olympics Closing Ceremony: Must-See Moments
"At the end of the day, I know that I have not done my job and lived in my purpose if I'm not helping to lift others up along the way," she said. "Seeing other young girls whose experience and journey I've been a part of competing with me and living their dream, that's what it's all about. That's what matters. That's what I want my legacy to be."
There are more than a few athletes in Tokyo right now who can relate.
With the Games getting underway Aug. 24 and lasting through Sept. 5, get to know these 22 members of the U.S. Paralympic Team and be prepared: Your heart's going to get a workout.
One more bit of inspo for the road: For the first time, the United States Olympic & Paralympic Committee is paying out equal prize money to Paralympians: $37,500 for gold medals, $22,500 for silver and $15,000 for bronze.
Approximately $1.2 million was doled out retroactively for the 36 medals the U.S. team brought home from Pyeongchang three years ago as well.
Cyclist Oksana Masters, who earned five medals in South Korea and is headed to Tokyo, tweeted upon hearing the news in July, "As I was reading this tears literally were streaming down my face not only bc of the equal pay for @Paralympics medals to @USParalympics athlete but the value and worth of Para athletes finally viewed equal to @Olympics. This is absolutely LIFE changing @TeamUSA thank you."
And with that, let the Games begin!
The Tokyo 2020 Paralympic Games kick off with coverage of the Opening Ceremony on Tuesday, Aug. 24, at 7 p.m. ET on NBCSN. All events will be streaming live on NBCOlympics.com, and check your NBC, NBCSN and Olympics Channel listings for TV coverage.