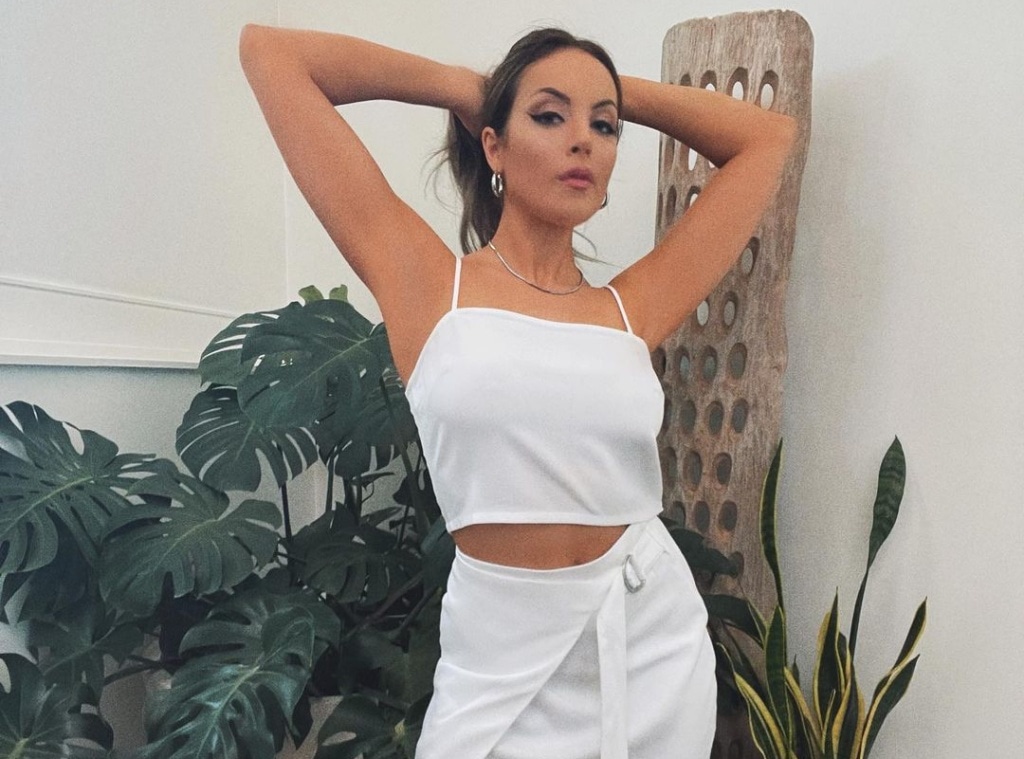 Instagram
We interviewed Elizabeth Gillies because we think you'll like their picks. Some of the products shown are from a brand she is paid to endorse. E! has affiliate relationships, so we may get a commission if you purchase something through our links. Items are sold by the retailer, not E!.
Elizabeth Gillies knows the power of fashion.
Whether she's starring in her hit TV show Dynasty or enjoying a quiet day in her neighborhood, the actress believes clothes can give you an extra boost of confidence. 
"Fashion plays such a vital role in my career. Not only does it help bring the characters I play to life but in this case, with Dynasty, the clothes and the fashion are a character all on their own," Elizabeth shared with E! News when launching Express' 30 Seconds to Confidence social media campaign. "Fallon could not exist without her wardrobe. It just wouldn't be the same. In my personal day to day life, wearing clothes that fit me and make me feel beautiful can inform what kind of day I'll have. If I feel good in what I'm wearing, I'll feel good in general. If I hate what I'm wearing, my day will definitely be affected. Clothes have the power to make or break any moment which is why it's important to choose them wisely."
So, perhaps it's no surprise that when the actress created a capsule collection with Express called "New and Now," she wanted to include pieces that make her feel great.
"When creating this collection, I first chose pieces that fit my personal style and ones I knew I'd wear all the time," she explained. "After that, I wanted to make sure they would pair well with each other. With the pieces I chose, I'm able to make so many different outfits by just swapping out an item or two and I can easily dress a look down or up. In my opinion, that's the key to a smart and functional closet."
Take a look at just some of her favorite pieces and get ready to shop for fall and beyond! 
Barely There Double Band Heeled Sandals
"I love an illusion sandal. I have these in nude and black and they both come in handy. I find I'm always throwing the nude ones on when I can't decide what kind of shoe I want to go with. The fact that they basically disappear makes it super easy." 
Body Contour Double Layer High Neck Thong Bodysuit
"The bodysuit is probably my favorite out of all the items I chose because of its versatility. Whether I'm wearing it with jeans to go to lunch or dressing it up with a skirt and heels, it always works. Everyone should have a good bodysuit in their closet. I should also add, I'm picky with my bodysuits and this fit is perfect." 
High Waisted Side Tie Buckle Midi Skirt
"I love basics and I love being able to mix and match. This past year I've been buying and wearing so much black, white and tan, which makes it even easier for me to throw different pieces together and create new looks from the same staples." 
Supersoft Double Knit Two Button Boyfriend Blazer
"It's always good to have a neutral blazer to throw over your shoulders even if you're never going to put it on. It's a nice way to elevate an otherwise simple look."