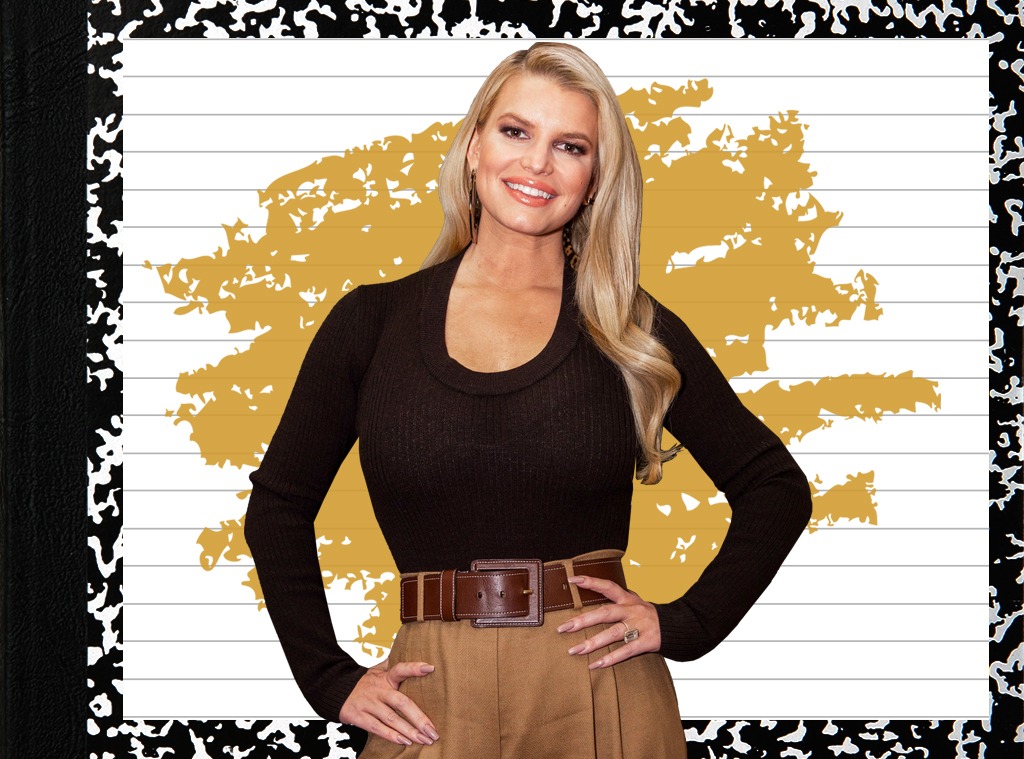 Cindy Barrymore/Shutterstock
We interviewed Jessica Simpson because we think you'll like her picks. E! has affiliate relationships, so we may get a commission if you purchase something through our links. Items are sold by the retailer, not E!.
Back to School season is upon us, which means new classes, extracurricular activities, and for us, it's another reason to shop. It also means that we will have celebrity guest editors on hand to share their back to school insights, must-have products, and more with E! readers. Our first E! back to school guest editor was Sarah Michelle Gellar. Our latest guest editor is Jessica Simpson, a mogul, designer, singer, and mother of three, among many other titles.
We all feel like we know Jessica because she's been a part of our lives for years through her work. We first got to know Jessica through her music. Then, she became a reality TV icon. Nowadays, we all have Jessica Simpson shoes and clothes in our closets (and we are always shopping for more). And, of course, we all got to know even more about the star in her incredibly honest, must-read autobiography Open Book. But, even with all of her years in the spotlight, there are still so many things we want to know about the entrepreneur. Keep on scrolling to see her responses to the 20 questions we've been curious about.
1. What was your favorite class or subject?
English
2. Who was your favorite teacher?
Ms. Zednick, my theatre teacher.
3. Did you ever have an awkward phase and what did it look like?
Oh I've had many! Pregnancy probably scores high, but in school I had oversized coke bottle glasses when I was in third grade before I was old enough to have contact lenses. Too bad they're in style now!
4. If you had a nickname growing up, what was it & why?
"PK," which stood for for "Preacher's Kid."
5. What did you get in the most trouble for as a kid?
Daydreaming, being tardy and chewing gum! I switched to Luden's cough drops since they tasted the most like candy and they passed protocol!
6. If you had to enter a school talent show now, what would be your act?
Burping the ABCs or holding my breath for over a minute and half.
7. Your first kiss… who, where and when?
Jason Holleman, on Valentine's Day 1994, at the front door of my parents' house. He had asked permission from my dad first! He was 4 years older than me and was my dad's intern at the church.
8. What's something from your childhood that you wish would be brought back (e.g. a specific style, accessory, TV show, etc.)?
I was raised in the 80s, so nothing!
9. What's a current invention you wish existed when you were a kid?
A cell phone!

10. If this career didn't happen, what would you have been?
An Astronaut or Psychologist!
11. Who do you text the most?
My daughter Maxwell.
12. What was the last thing you Googled?
Oh, I can't say!
13. Pumpkin Spice Latte or Salted Caramel Mocha?
Coffee is not my friend.
14. What emoji do you use the most?
The winking emoji with a tongue out. 
15. What trend makes you feel old?
TikTok!
16. What is your go-to karaoke song?
NONE. I suck at karaoke. I try way too hard! I get booed off the stage!
17. If you could only eat one snack for the rest of your life, what would it be?
A Payday!
18. What is the one beauty product you keep repurchasing? And why?
Red Light Therapy devices
19. What's your favorite children's book to read to your kids?
A Christmas Story (all year round). My daughter Birdie's go-to movie is The Grinch.
20. What was your superlative or what were you voted in your high school yearbook?
Most Likely to Succeed!