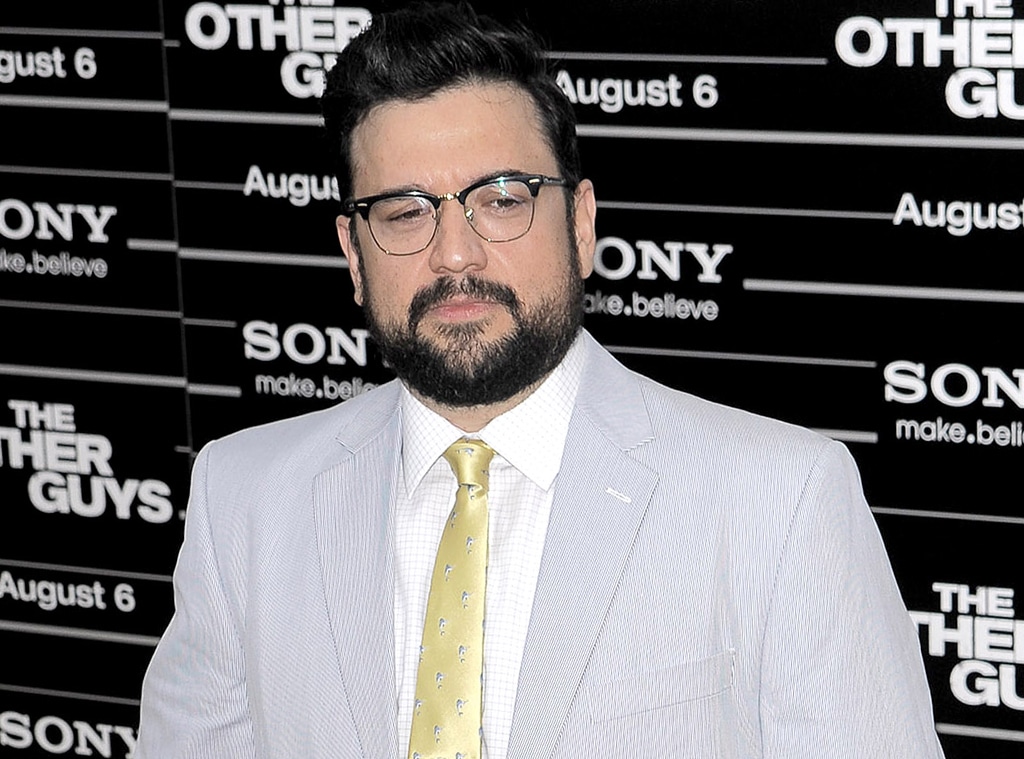 Henry Lamb/Photowire/BEI/Shutterstock
Saturday Night Live alum Horatio Sanz denies sexual misconduct allegations by a fan, who claims in a lawsuit that the comedian groomed and assaulted her when she was an underage teen.
In the complaint, filed in New York on Thursday, Aug. 12 and obtained by E! News, the unnamed Pennsylvania woman, identified as "Jane Doe," claims that the actor sexually assaulted her multiple times, beginning in 2000, when she was 15 and he was about 31. She also says Sanz, who starred on SNL between 1998 and 2006, sent her explicit messages for years and that in 2019, he allegedly apologized to her by text for his behavior.
In a statement to E! News on Friday, Aug. 13, Sanz's attorney Andrew Brettler said, "This individual's claims about Horatio Sanz are categorically false." The lawyer added, "However often she repeats her ludicrous allegations or tries to rope in other high-profile names to generate media attention, they will always be false. Before filing this lawsuit anonymously, she demanded $7.5 million in exchange for her silence. We, of course, refused and will vigorously contest these totally meritless claims."
The plaintiff has not responded to the attorney's remarks.
SNL Studios and NBCUniversal, the parent company of E! News, are listed as defendants in the lawsuit. Their reps had no immediate comment when reached by E! News.
In her lawsuit, the woman states that as a teen, she was active on SNL fan sites and also ran one of her own. She claimed that in January 2000, when she was 15 years old, Sanz and co-star Jimmy Fallon emailed her from an NBC account and that thereafter, "Sanz began his process of grooming" her. The nature of the alleged email was not disclosed.
Fallon, who is not named as a defendant, has not commented on the lawsuit.
"Sanz assaulted, sexually assaulted, and/or sexually harassed Plaintiff on the premises of SNL and/or NBC and elsewhere," the complaint states. "As a direct and proximate result of the Defendant SANZ's assaults and sexual assaults, for which Defendants SNL and/or NBC are also vicariously liable, Plaintiff sustained in the past and will sustain in the future physical injury, pain and suffering, serious and severe psychological trauma and emotional distress, mental anguish, embarrassment, and humiliation." 
The woman claims in her suit that she met Sanz in person in October 2000 at NBC's headquarters in New York City after a live taping of SNL, alleging that he kissed her cheek and put his hands on her waist. According to the complaint, over the next two years, she attended some of the show's after-parties. There, she drank alcohol, including with Sanz, despite being underage. She also states that in May 2001, she was shown around the SNL offices after a taping and that the actor "guided her to sit on his lap" while he told stories to a group of people.
The woman says that three months later, one of her teenage friends told her Sanz's had messaged them on AOL Instant Messenger. The plaintiff says in her suit that she then contacted the actor on the platform and that he told her to keep their chats secret.
"The August 23, 2001 messages started an incessant exchange of communications in which...Sanz groomed and molested Plaintiff," the lawsuit states, adding that the actor allegedly "regularly and repeatedly asked for photos of her" and "steered conversations to discuss sex."
The woman claims in her complaint that after the Sept. 11, 2001 attacks, Sanz "used this tragedy as an opportunity to further groom [her] as they trauma bonded together."
Two weeks later, she alleged, she again attended an SNL after-party, where she was served alcohol and drank it while sitting with both Sanz and Fallon. During the evening, Sanz allegedly gave her a rose, which was not the first time he had done so, the complaint says.
According to the lawsuit, in November 2001, Sanz started putting the plaintiff on his guest list for SNL after-parties. At one of them, she says she ordered and drank a beer while sitting with Fallon and others in a VIP area. She claims she told Fallon, who is not named as a defendant in the lawsuit, and the other guests that she was in high school.
The lawsuit states that in 2002, Sanz intentionally groped her at and after two more SNL parties, in front of other people, and continued to put her on his guest list for the events, "where she continued to be served alcohol and engaged in drug use." The actor also allegedly continued to contact her "when she was less than 18, via AOL Instant Messenger to engage in sexually inappropriate conversation," according to the suit.
"For the remainder of high school, Plaintiff became depressed, ashamed and self-loathing," the complaint says. "She regularly self-medicated with dissociative drugs."
In 2003, after she began attending college and while still struggling with her mental health, the actor allegedly continued to message her and became "increasingly emotionally abusive and controlling." Two years later, she was hospitalized for treatment as a direct result of the "ongoing intense shame and damage" she suffered due to the actor's alleged "sexual conduct," the lawsuit said.
The plaintiff states that "for many years" later, Sanz continued his sexually explicit communications and "remained manipulative, degrading, insulting and abusive." But in 2019, she says, he told her in a text message that "he 'felt terrible about" hooking up with her...a then 16-year-old girl," and the lawsuit states he admitted that he "unintentionally groomed" her. She says the actor added that he was "very sorry" and that he was "very immature and had very limited sexual awareness."
According to the lawsuit, Sanz allegedly also told her by text, "I was a creep but a wounded creep. And I've tried to make amends since quitting drinking." She also claims that he said, "If you want to metoo me you have every right. Just believe me I'm not like that anymore."
(E! and NBC are part of the NBCUniversal family.)