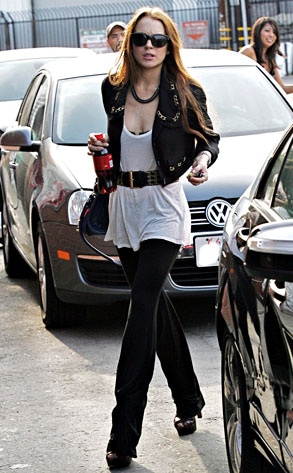 AKO/ Fame Pictures
Lindsay Lohan is airing a lot of laundry on Twitter, but she maintains she has not tweeted judgment on Justin Timberlake.
"I don't twitter about my personal life! Let alone, someone else's life! I've learned my lesson some time ago," the actress wrote on—what else?—her Twitter page Wednesday afternoon after being asked about a post from two days ago that inquired, "where's jb cheater?"
Well, according to Lohan, said accusatory tweet was the work of an impostor who somehow accessed her account.
"Stop trying to get onto my twitter page whoever you are! Its become extremely creepy!!!" she wrote, followed moments later by, "Just trying to clear the air! And I'm tired of changing my password every other day!"
The Timberlake-related post also had a so-dark-you-can't-see-anything picture attached to it, purportedly showing the pop-R&B star living it up on the dance floor at NYC hot spot Avenue.