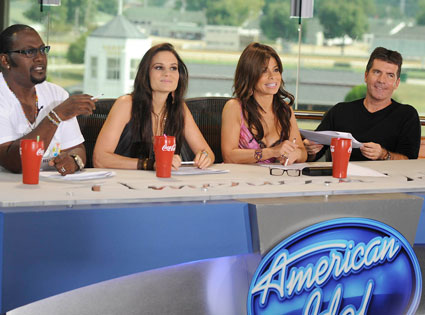 Michael Becker/Fox
Contrary to published reports this week that all four judges are definitely back for season nine of American Idol, we've learned that no final decisions have been made.
While Fox reps declined to comment, we caught up with Paula Abdul's rep to give us the real deal. Here's what he has to say...
"The RadarOnline info is incorrect. Negotiations are continuing. You probably won't hear anything until closer to September, when judges are needed back to go on the road," Paula's publicist, Jeff Ballard, tells us.
Despite year-long rumors, all four judges—Simon Cowell, Paula Abdul, Randy Jackson and Kara DioGuardi—have said in recent interviews that they hope to be back next season.
Do you want all four judges to return? What would be your ideal judging lineup? Let us know in the comments below.