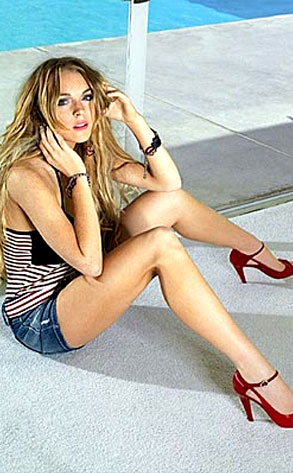 Courtesy Walter Besola
How could someone steal fine jewelry from a celebrity photo shoot like LiLo's? Aren't there guards for that? Could Lindsay get away with that just because she's famous?
—Hale, Brookhaven, Pa.
For the record, the Scotland Yard cops investigating the reported theft of roughly $410,000 worth of jewels from a Lindsay Lohan photo shoot say the actress isn't a suspect. She'll likely be questioned, though, along with everyone else who was on set earlier this month.
It's odd for pricey items to go missing from a shoot. "There are usually guards for high-end pieces or, at the least, the designer or store's publicist is there to make sure the jewelry gets back to their client," stylist Maria Lekkakos tells me.
But people do tend to walk away with anything else that isn't nailed down. In fact, those items often leave in the clacking pincers of the celebrities themselves. Read on to see why this isn't the first time LiLo has faced this kind of scrutiny—as well as another hot young celebrity who does not have a sticky-finger problem...