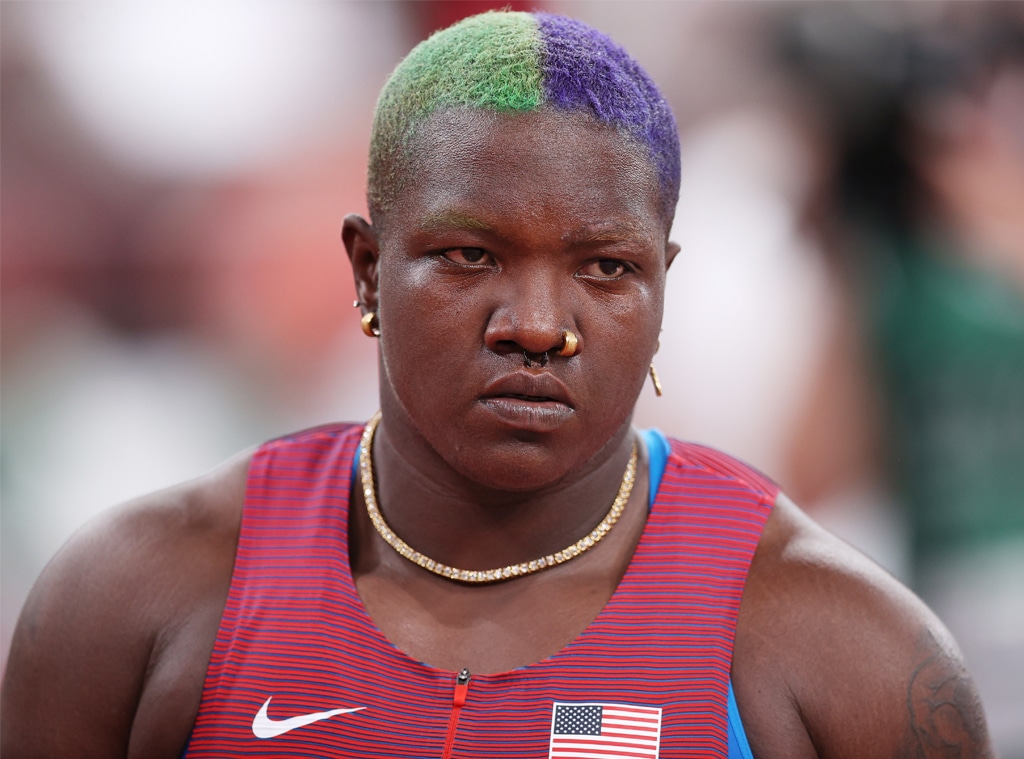 Patrick Smith/Getty Images
Raven Saunders got to make her mom proud one last time. 
On Aug. 1, the 25-year-old athlete represented Team USA on the Olympic podium when she accepted the silver medal in the women's shot put competition at the 2020 Tokyo Olympics. 
Just two days later, Raven revealed that her mother, Clarissa Saunders, had died. "My mama was a great woman and will forever live through me," she tweeted, calling her "My number one guardian angel." 
"I will always and forever love you," Raven said, telling fans she would be hopping off social media "for a while to take care of my mental and my family." 
Live5News interviewed Clarissa at an Olympics watch party in Florida on Aug. 1, right before she saw her daughter earn her first Olympic medal. 
"It's crazy," she said of Raven making it to Tokyo. "Not being there is a little bummer but, hey, we're cheering from here," Clarissa went on. "So she'll do good, I'm pretty sure she'll do good."
The mayor of Charleston, S.C., where the Saunders are from, said he is "heartbroken to hear of the tragic loss of Clarissa Saunders, beloved mother to Raven Saunders and a cherished member of the Charleston community," per the local WCBD news.
Mayor John Tecklenburg continued, "She was Raven's strongest supporter, and joined us just this past Friday to cheer her daughter on as she qualified for the Olympic shot put finals... On behalf of the citizens of Charleston, we pray for Raven and her family, and join them in grieving this unimaginable loss."
Raven is still in Tokyo but her family is trying to arrange for her return, according to the outlet.
Clarissa's cause of death has not been revealed. 
Raven made headlines over the weekend after she made a gesture on the Olympic podium by raising her arms above her head in an X-shape. "It's the intersection of where all people who are oppressed meet," she told the Associated Press, adding that her mission is to "be me" and "not apologize."
Ju Huanzong/Xinhua via Getty Images
"To show younger people that no matter how many boxes they try to fit you in, you can be you and you can accept it. People tried to tell me not to do tattoos and piercings and all that. But look at me now, and I'm poppin'," Raven shared.
According to CNN, the International Olympic Committee is investigating her gesture.
The openly-gay track and field star, who has been nicknamed the Hulk, later said she wanted to give a "shout out to all my Black people, shout out to all my LBGTQ community, shout out to everybody dealing with mental health. Because at the end of the day, we understand that it's bigger than us, and it's bigger than the powers that be."