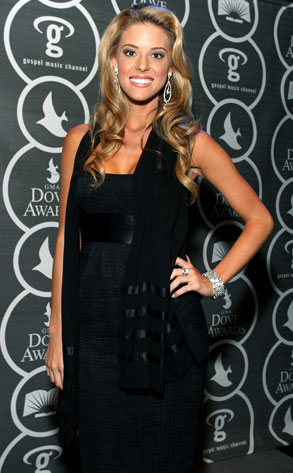 Frederick Breedon/Getty Images
Fallen pageant queen Carrie Prejean isn't finished playing the blame game.
The former Miss California's lawyer, Charles LiMandri, is going on the offensive against state pageant organization and director Keith Lewis, claiming to E! News that Lewis plotted Prejean's downfall by knowingly sending her lists of events and opportunities that were beyond the typical expected duties.
"There was really a lack for trust and a lack of respect," LiMandri says. "He was trying to set her up. Keith Lewis and Shanna Moakler wanted her out, pure and simple. They finally found a way to get their way."
Lewis, who tells E! News he has already "moved on" from the scandal, has said that Prejean skipped out on upward of 30 appearances and that her inability to live up to the terms of her contract was the reason she was fired.
As for that Playboy spread and Prejean's possibilities for legal and tell-all vindication?