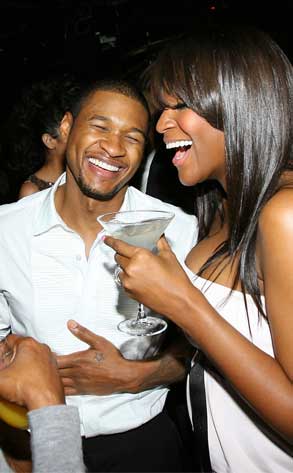 The Bank Nightclub
Tameka Raymond very well may have been a loyal wife. Just not since last summer.
According to divorce documents filed by Usher on Friday and obtained today by E! News, the couple has been separated since July 2008—meaning that while he is seeking a divorce nearly two years after getting married, he and his estranged missus logged a mere 11 months together as husband and wife (loyal or otherwise) before going their separate ways.
"The marriage between the parties is irretrievably broken," read the documents, filed in Georgia's Fulton County Superior Court.
"There is no reasonable hope of reconciliation."
That's one opinion. Wonder what the detectives apparently hired to trail the singer think…