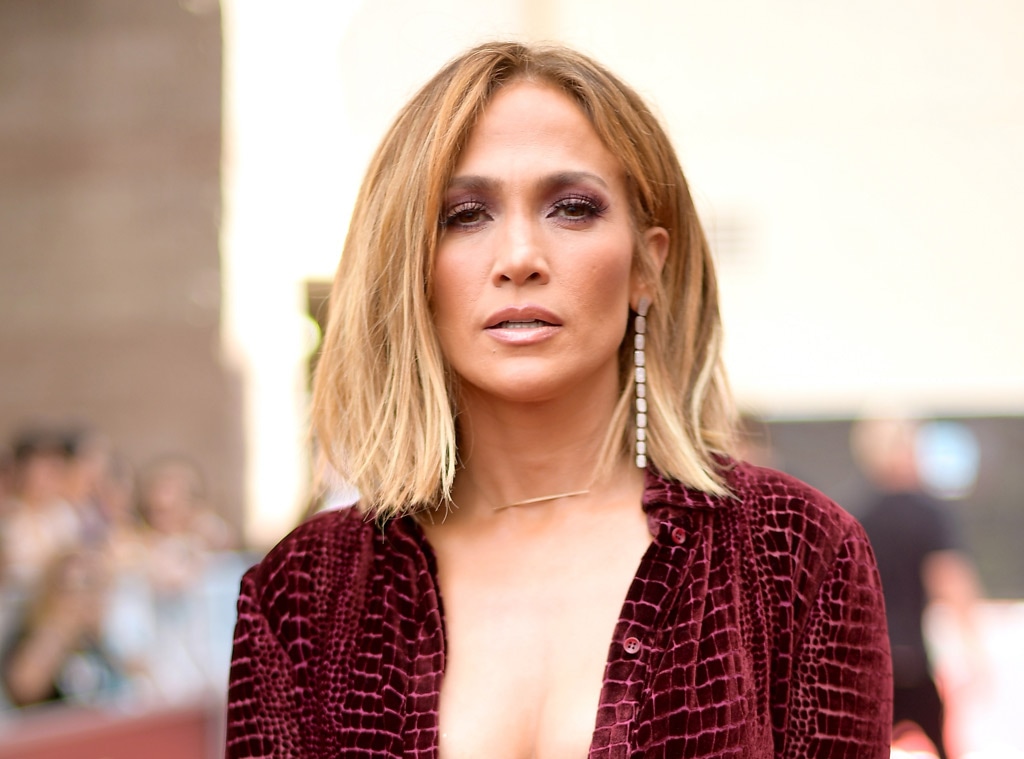 Matt Winkelmeyer/Getty Images for dcp
We interviewed this celebrity because we think you'll like their picks. Some of the products shown are from a brand they are paid to endorse. E! has affiliate relationships, so we may get a commission if you purchase something through our links. Items are sold by the retailer, not E!.
Don't be fooled by the Coach bags that she's got, she's still, she's still Jenny from the Block. Jennifer Lopez's love for Coach continues with the Fall 2021 campaign, which is all about "being amongst friends again." In an exclusive behind-the-scenes interview from the fall campaign shoot, the star shared, "The whole story is about being amongst friends again and how amazing it feels to hang out with your people. So, now it's extra special."
"This season's story is about capturing those moments out and about in your community, on the streets, doing the things you love with the people that you love," the mogul shared while she rocked the Coach Signature Cardigan.
The longing to be amongst friends is something that many people can relate to, especially as more establishments have reopened and many activities have resumed following pandemic shutdowns. Jennifer remarked, "When you're friends that means knowing that together and in support of each other that possibilities are endless. I don't know about you, but when I'm with my friends, we don't always know what will happen next. We're just hanging out and taking it as it comes. I mean, you could walk around a corner and see something interesting. The next thing you know you're at a block party."
"Just knowing that people are out there and doing things is encouraging. It's optimistic. It's spontaneous. It's fun waking up and not knowing where the day will take you," the pop culture icon shared. She added, "One thing I've learned in the past year or so is having dinner every night with my family is really important. With my kids, I hope it's something we continue coming out of these times. Also to cancel the meetings, put down the devices, set the homework aside, and let's just be together and spend time [together]."
She discussed her 2022 film Marry Me and its accompanying album, noting, "This is the first time that I have a whole soundtrack, with all new music, that will come out with the film. So, I'm super excited about that." Jennifer also teased, "I'm really excited about JLo Beauty and everything that we stand for. You know, we launched earlier this year and we're currently working on some new things for next year that I know our glow getters are going to love."
And, of course, she also talked about the Coach pieces from the Fall 2021 collection. The trendsetter shared, "Well, as a Coach girl, I always love a great coat, slouchy, oversized, cool. It's an easy statement piece. And the bags, the Soft Tabby has a retro feel and the perfect size, so I love that one."
Keep on scrolling to get another glimpse at that "statement piece" slouchy coat that Jennifer was gushing over along with the Soft Tabby bag that she says is "the perfect size" and the other pieces she wore for the brand's Fall 2021 campaign.
Coach Overcoat
And without further ado, here's the coat that Jennifer adores from the Fall 2021 campaign.
Coach Soft Tabby Shoulder Bag
The Soft Tabby Shoulder Bag combines leather and suede to create the perfect fall look. You can hold it by the handle or attach the strap that comes with it to turn it into a shoulder bag or a crossbody. 
Coach Signature Cardigan
This cardigan that Jennifer wore is a wool-blend sweater with Coach's iconic signature logo allover. 
Coach Citysole Skate Sneaker
If you love that signature Coach pattern, these sneakers would be the perfect addition to your fall wardrobe.
Coach Tate Carryall 29 In Colorblock
If you're looking for more celeb-inspired accessories, check out this $89 bag that Gigi Hadid, Hailey Bieber, Emily Ratajkowski, and Irina Shayk have.