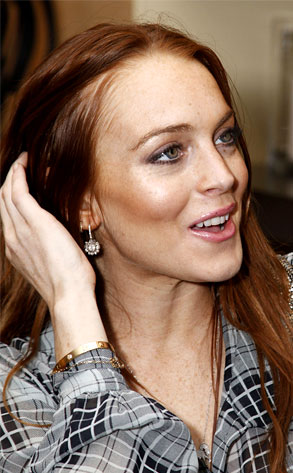 Paul Redmond/Getty Images
Lindsay Lohan's latest headline-grabbing exploit is a real gem.
British police are investigating the disappearance of roughly $410,000 worth of jewelry, which went missing earlier this month after a London photo shoot featuring the star.
Scotland Yard—not to mention LiLo's reps—was quick to deny that Lohan was a suspect, but confirmed that everyone present for the picture session, held June 6 for Elle UK, will be questioned.
The baubles—a necklace and diamond earrings loaned to the magazine by Dior, were reported AWOL two days after the shoot—just as Lohan made her way back stateside.
If nothing else, this oughta help ease her little boredom problem.