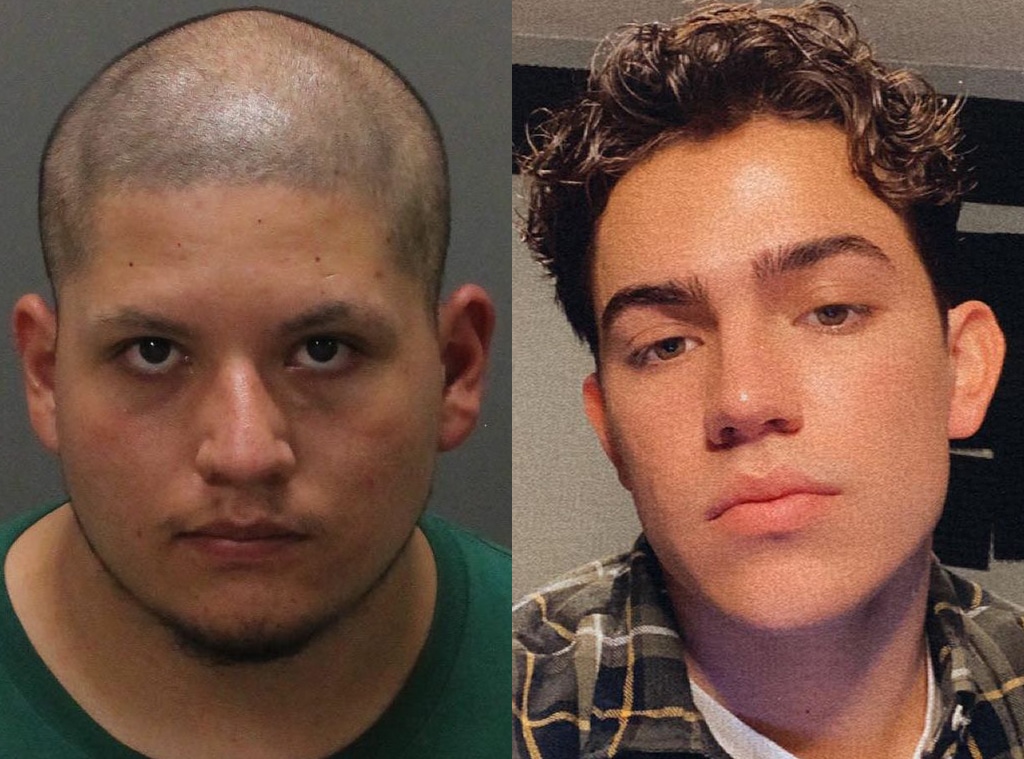 Corona Police Department, Instagram
Police have arrested the suspect of a movie theater shooting in Corona, Calif.
Joseph Jimenez, 20, was booked on charges of murder, attempted murder and robbery after his arrest on July 27, according to a press release from the Corona Police Department. He is being held at the Riverside Presley Detention Center on a bail of $2 million.
The charges stem from a deadly movie theater shooting at The Crossings Shopping Center on July 26, when one teen died and another was injured.
"Based on statements obtained, there is no known motive and it appears to be an unprovoked attack," police said in the statement. 
When authorities searched his home, they found a gun and "additional evidence" that was allegedly related to the crime scene. Jimenez's gun matched the caliber of murder weapon. No gun was found inside the theater, per police.
Victim Rylee Goodrich, 18, died due to injuries sustained in the shooting, according to another police press release.  
The second victim was 19-year-old TikTok influencer Anthony Barajas, known as @itsanthonymichael to his nearly 1 million followers. He was taken to a local hospital and was placed on life support, police shared on Tuesday. The following day, authorities said his condition "remains unchanged." 
Watch:
In Memoriam: Fallen Stars of 2021
The pair went to the movies together to watch the 9:35 p.m. showing of The Forever Purge when the attack took place. The injured teenagers were discovered by theater workers who were cleaning up after the horror film ended, according to NBC News.
Police asked other movie theater attendees at the Regal Edwards Corona Crossings to report any information, as officer Tobias Kouroubacalis told KABC-TV that there were six tickets purchased for that movie showing.
Barajas' most recent Instagram post was five days ago, when he wrote, "Better to lose count while naming your blessings than to lose your blessings to counting your troubles." Influencer Jimena Jimenez commented on Wednesday to say, "you are strong, one of the nicest, kindest and funny guys ive ever met. We love you so much! Praying for you."
It was not immediately clear whether the suspect has a lawyer to provide a comment.