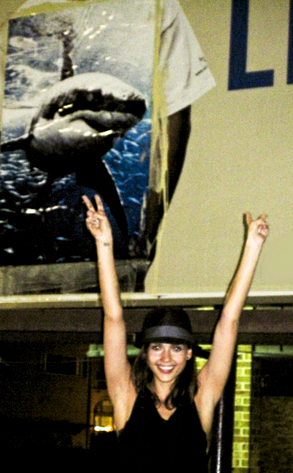 thelostogle.com
Call it catch and release.
Jessica Alba will not face any criminal charges for plastering shark posters all over Oklahoma City on behalf of a conservation group.
"The decision has been made to close the case," police Sgt. Gary Knight says in a statement. "The case will not be presented to the district attorney's office."
Alba found herself in hot water last week when photos surfaced of her papering over a United Way billboard as part of a guerrilla-style campaign for White Mike, an L.A.-based group aiming to raise awareness of the endangered great white shark. She quickly apologized for the "spontaneous and ill-advised stunt."
The 28-year-old Fantastic Four star could have faced a felony vandalism charge and possible jail time over the incident, but the property owners targeted by Alba and pals declined to press charges. As a result, Knight says there's no reason to pursue the case.
There has been no comment from Alba's camp on whether she will pay for the damages.