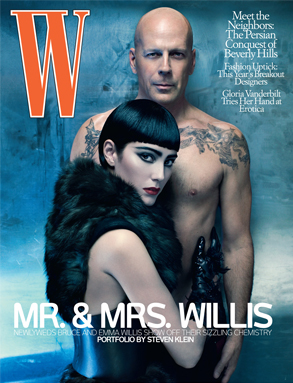 Steven Klein for W Magazine Cover
Bruce Willis and Emma Heming were married just a few months ago in a relatively quiet Caribbean ceremony. It's always nice when celebrities keep something like that low-key.
But now the couple is featured in the July W posing for an S&M honeymoon and participating in an article meant to justify their relationship, as if we even needed such a thing.
The 54-year-old action star starts by explaining how he went from divorcing Demi Moore to shunning monogamy to remarriage...