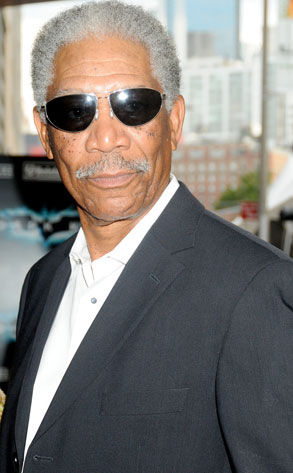 AP Photo/Kristie Bull/Graylock.com
UPDATE: A trial date has been set for Aug. 9, 2010, in Oxford, Miss.
______________________________
Morgan Freeman is looking for a little lawsuit redemption.
The Oscar winner adamantly denies nearly all of the allegations put forth by an acquaintance who has sued him for negligence after they were in a rollover crash together last August.
In fact, the only thing he admits to is that a crash occurred while he was behind the wheel of plaintiff Demaris Meyer's 1997 Nissan Maxima, according to court documents filed Friday on Freeman's behalf in Mississippi.
But while Meyer's suit states that Freeman lost control of the car after knocking back several drinks during the night, his lawyer argues that they'll show Meyer was "comparatively negligent."