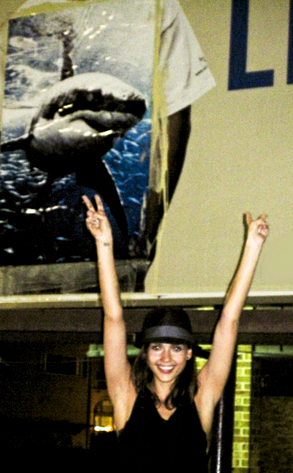 thelostogle.com
Honor Marie can rest easy—looks like mama won't be doing hard time in the OKC.
Oklahoma City police tell E! News that it's doubtful Jessica Alba will face any criminal charges for her shark attack, because the locals seem just too nice to press charges.
"Right now the investigation is still open. Nobody has been interviewed, but we're talking with the property owners to see if they're interested in pressing charges," Oklahoma Police Sgt. Gary Knight tells E! News. "That's typical in something like a vandalism like this; we'd interview the owners and go from there."
Alba could be charged with a felony and face jail time if the total damage caused by the vandalism exceeds $1,000. But, says Knight, "in most cases like this, if the victims are certain they don't want to prosecute, then we usually don't and the case is closed."