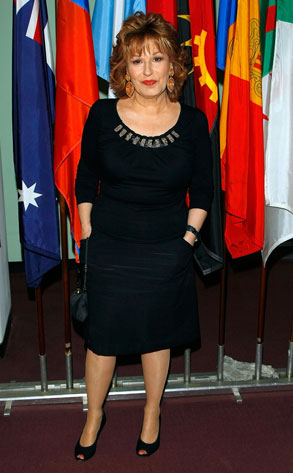 Jemal Countess/Getty Images
One of The View's most vocal cohosts is taking her shtick to the more opinion-accommodating pastures of cable news—and it's not the one you think.
Joy Behar, the sole remaining original member of the View crew (save for den mother Barbara Walters), is about to pull double duty on the small screen. In addition to her morning chat job, she'll also begin hosting her own nightly program on CNN sister channel HLN this September.
Tentatively titled The Joy Behar Show, the program replaces Lou Dobbs Tonight in the 9 p.m. timeslot on the cable net formerly known as Headline News.
"I just can't seem to keep my mouth shut, so another hour of conversations with interesting, outsopken people about the stories making news is right up my alley," the 65-year-old said.
"I'm an opinion freak—I love to offer my own and I love to hear other people's take on things—so this show is a great opportunity for me."
Behar has plenty of experience in both. In addition to her 12 years on The View, she's also served as a regular guest host on CNN's Larry King Live.