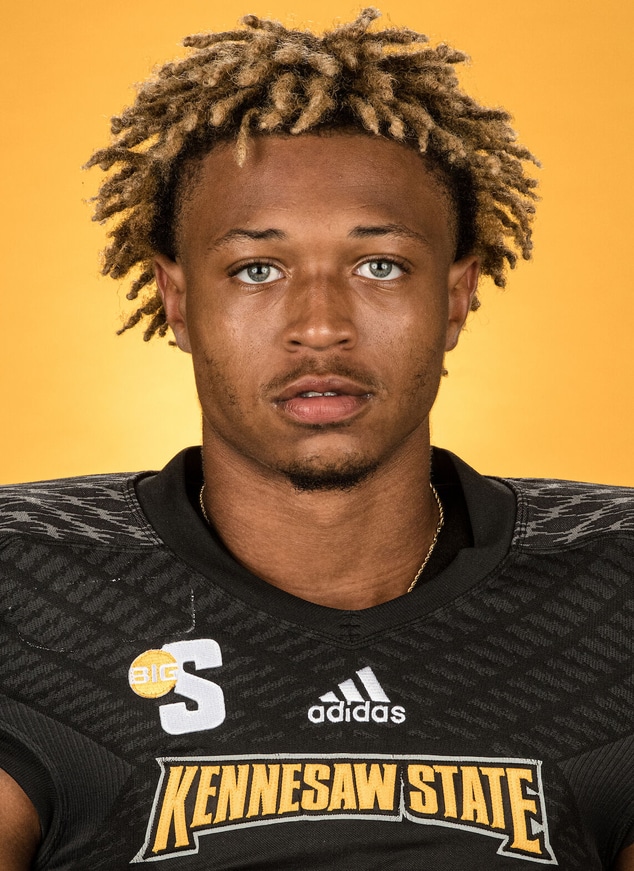 ksuowls.com
Kennesaw State University football has lost a rising star. 
According to the Escambia County Sheriff's Office (ECSO), student athlete Ladarius Clardy was shot and killed in Pensacola, Fla. last week. At the time of this writing, no arrests had been made.
At a recent press conference, Sheriff Chip W. Simmons said the ECSO received a call from emergency medical services at around midnight on Thursday, July 1 and were told a 2016 Honda had run over the embankment at the intersection of West Fairfield Drive and Hollywood Avenue. Upon arriving at the scene, deputies found two males with gunshot wounds in the car: the driver, 18-year-old Clardy, and a 19-year-old passenger. 
Simmons said more than 50 gunshots had been fired at the vehicle and that Clardy was pronounced deceased at the scene. Simmons said, "The injuries that Ladarius Clardy suffered ultimately took his life."
The passenger, who has not been identified by authorities, was transported to a local hospital and underwent surgery, according to Simmons. 
According to the ECSO, all major crimes units are actively investigating the case. Anyone with information is asked to call the ECSO or Crime Stoppers. "This case cannot go unsolved," Simmons said. "There's a family that's grieving, there's a community that's grieving. There are individuals within this Sheriff's Office that are grieving. This is one of our children in Escambia County."
Watch:
In Memoriam: Fallen Stars of 2021
According to his bio, Clardy was a quarterback at Kennesaw State University. "He had a bright athletic history," Simmons said, "and he had a bright athletic future." 
Previously, Clardy played for Pine Forest High School in Pensacola, where he held the all-time passing record and earned back-to-back Offensive Player of the Year Awards. His bio said he intended to major in sports management.
"We are devastated and heartbroken over the death of Ladarius Clardy," Kennesaw State University head football coach Brian Bohannon said in a statement. "Ladarius was an excellent teammate and left a mark on this program with his positive attitude. He will be deeply missed. Our thoughts and prayers are with Ladarius' family at this difficult time."
Editor's Note (July 6, 2021 at 2:55 p.m. PST): A previous version of this article identified a second victim. The article has been updated with additional information from authorities and the name of the second victim has since been removed.