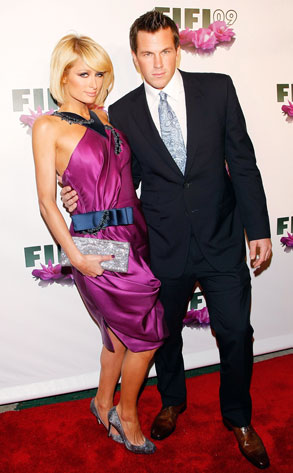 Jemal Countess/Getty Images
The storied romance between Paris Hilton and future husband Doug Reinhardt has come to sudden, sad end, her rep confirms to E! News.
Too bad Doug didn't get the memo.
After hearing the breakup news from Team Paris, we contacted Doug earlier this afternoon, and he insisted, "No, that's not true. Everything is OK between us."
Oops.
Word of the split suprised us as much as Doug, coming just three days after Paris and Doug told E! News how much they were looking forward to their six-month anniversary.