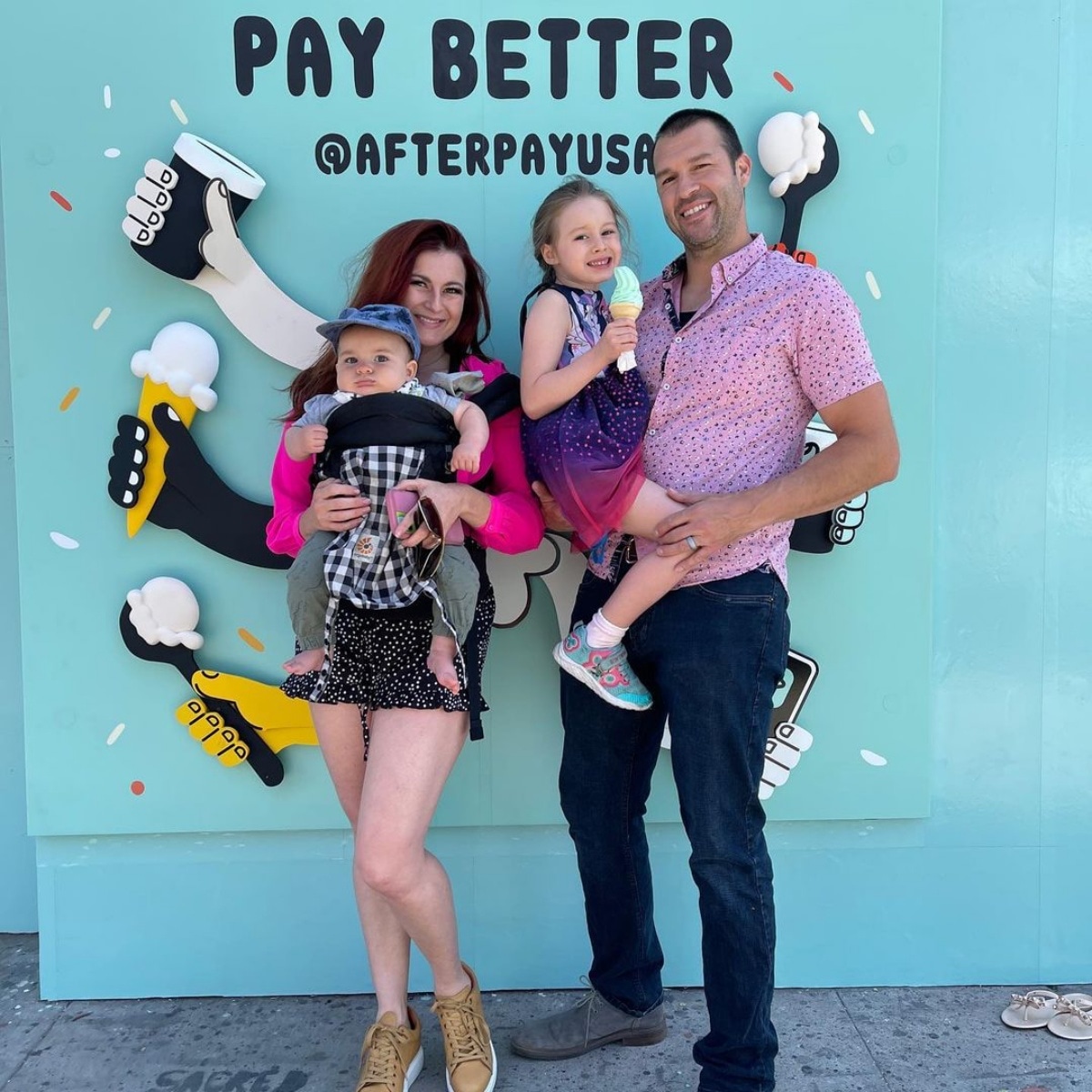 Instagram
In the game of love, Rachel Reilly and Brendon Villegas truly came out on top.
It's hard to believe that it's been nearly 11 years since the Big Brother contestants first laid eyes on each other inside the house.
"Brendon told us he was a swim coach and I said, I'm never going to fall for this guy," Rachel remembered thinking during an exclusive interview with E! News. "He's just some swim coach."
Brendon added, "I saw Rachel and, of course, I thought she was hot, but just another ditzy girl from Las Vegas."
But after the strangers found themselves on the block together while competing for the $500,000 grand prize, something unpredictable happened. They fell in love and have become one of the show's biggest success stories.
"Admittedly, I still remember that first night," Brendon recalled. "Rachel was giggly and school girlish about me, but I was very skeptical. Even though I was liking her and thinking she was cool, I still was very scared to fall for someone inside this game. When we were put on the block, that's what cemented it."
Fast-forward to today and The Amazing Race and Big Brother fan-favorites appear more in love than ever as they raise 5-year-old daughter Adora and 6-month-old son Adler.
Amanda Edwards/Getty Images
After spending years in Los Angeles, the family of four recently moved to Alabama for Brendon's latest medical residency at University of Alabama at Birmingham. And yes, they documented the crazy move for an upcoming project with Bespoke TV.
Every summer, Rachel and Brendon still try to tune in for new seasons of Big Brother where they root for couples like Jessica and Cody Nickson and the newly-engaged Christmas Abbott and Memphis Garrett. "For both of us, we definitely root the most for Danielle Donato and Dominic Briones," Brendon shared. "They met on our season so we got to watch that happen and see how genuine it was and how both of them are genuinely in love." 
And when asked about all the strong couples formed in the Big Brother house, this pair isn't surprised to see success stories.
Watch:
"Big Brother" All-Stars Memphis & Christmas Are Dating
"Big Brother casts these sexy singles for a reason, right? You're going in the house and everyone is so good looking. There are single people and you have nothing to do, but talk to each other," Rachel shared. "That's why I think the relationships have been successful."
As a new season of Big Brother kicks off on July 7, both Brendon and Rachel hope they can have another opportunity to compete on a CBS show. In fact, the reality TV veterans would love the chance to appear on Survivor.
"Both of us love the competition. We love money, but I think we love the competition and I think that's why people enjoy watching us play," Brendon explained. "The hardest part about Big Brother is the length of time. At this point, I don't know how people leave their kids for that long."
For now, check in with even more Big Brother showmances and couples to see where they are now.