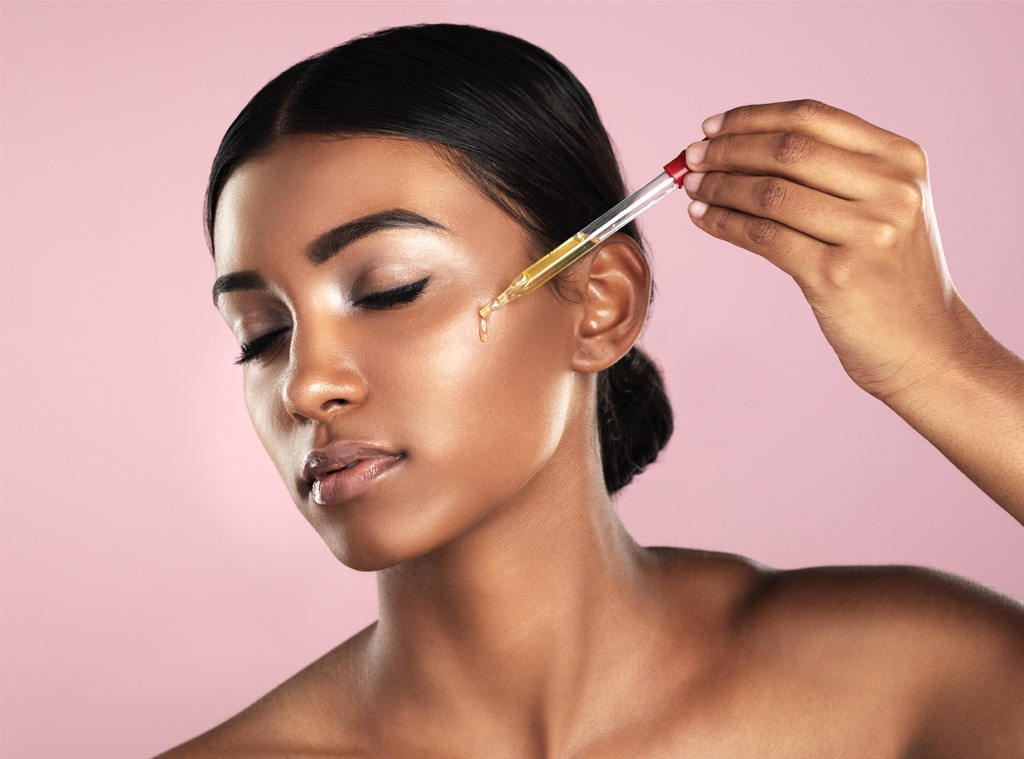 PeopleImages
We independently selected these products because we love them, and we hope you do too. Shop with E! has affiliate relationships, so we may get a commission if you purchase something through our links. Items are sold by the retailer, not E!.
We all want clear skin, but unfortunately, the path to get those results isn't always so clear. And, oftentimes, it's super expensive. If you have congested skin that won't clear up no matter what you do, you should try The Ordinary Niacinamide 10% + Zinc 1%. It regulates sebum and balances your pH levels to bring you the results you've been looking for.
If you want to decrease the appearance of pores and combat oily skin, this serum is worth trying. It costs $6-$9 depending on where you buy it. And, I know what you're thinking because I had the same thought "Why would I rely on a $6 skin serum?" After months of pondering and trying every product under the sun, I just went for it. Even when it came in the mail, I was hesitant. Real talk: I'm at a point where anything that's not just water irritate my skin.
I am happy to report that this serum did exactly what it promised. I have cleared up the congested pores on my nose and forehead (my trouble areas) and I'm so relieved that my skin isn't at-all-irritated or red. It did exactly what I wanted without drying out my skin and I finally feel like I restored balance to my face. 
I'm not the only one who loves this product though. More than 9,800 Amazon shoppers left glowing 5-star reviews for it, many of them sharing very personal stories about their skincare journey and all the things they've tried before turning to The Ordinary.
The Ordinary Niacinamide 10% + Zinc 1% 30ml
This high-strength formula is gentle on skin, effectively reducing the appearance of blemishes and signs of congestion in addition to visibly brightening skin tone.
Why does everyone love this serum so much? Just check out some of these reviews:
"Simply awestruck! I've tried for years and countless face products, routines, medications, diets, and water consumption with Limited to NO results. I used this product for 3 DAYS!!!! And saw significant improvement to redness, blemishes, appearance of fine lines and acne scars and even the elasticity of my skin seems better. It's now been two weeks and I'm in love."
"This is truly a miracle product… As a woman in her 40s who has struggled with hormonal acne for 25+ years, large pores and skin texture issues… Literally within a couple of days there was a drastic difference. I spent $1400 on laser treatments that didn't work as well as this did in just a few days."
"This product has saved my skin tremendously!!!"
"I love this product!!! I have PCOS, acne, psoriasis, hyper pigmentation, and a ton of dark marks. I'm a dark complexion African American woman, and I've visited dermatologists who have given me many products to clear up my face. It was even suggested for me to use bleaching cream, but I do not want to get lighter, so I have refused to use it. I love my dark chocolate skin, but I do want the skin on my face to be even. This product is a miracle!!! My pores are almost non existent. If I have an outbreak of acne, it takes it away almost overnight. The scaling caused by the psoriasis on my face is gone. My face feels SO smooth!!! Also, my face is brighter!!! My tone is almost evened out!!! I used to wear make up to cover up my flaws, and now, I don't need it."
"I am blown away about how good it worked for the first two weeks! I'm in my mid-40s and I have oily skin. I had a stroke 4 years ago, and I take medication that causes acne. I've tried many cleaners, serums, lotions, creams, vitamins, meds, and lasers with no luck."
Get the softest skin of your life with this body scrub, which Kim Kardashian, Kourtney Kardashian, January Jones, Mandy Moore, and more celebs have used.