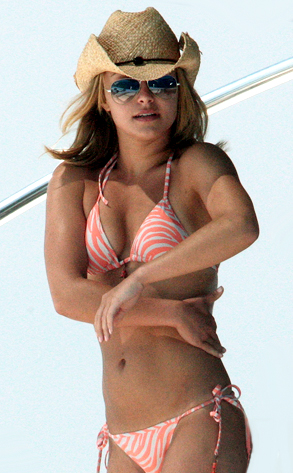 INFdaily.com
When it comes to cottage-cheese thighs, Hayden Panettiere insists she's anything but indestructible.
In the wake of Kim Kardashian admitting that some of her famous curves contain cellulite, the Heroes starlet has now come along to claim she, too, is dealing with the same darn thing.
"I have a body that girls can look at and go, Oh she's not anorexically skinny. She looks healthy and she's got cellulite, yeah!" Hayden tells TeenHollywood.com while promoting her new movie, I Love You, Beth Cooper.
But she also expresses her frustration over how the media can be critical when it comes to young female stars and their bodies...