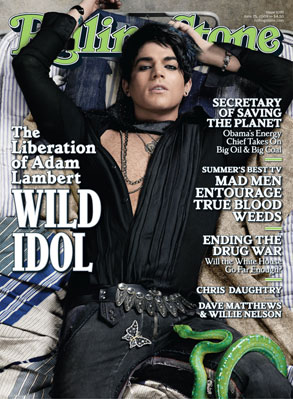 Matthew Rolston/ Rolling Stone
"I don't think it should be a surprise for anyone to hear that I'm gay."
There. Adam Lambert finally said it in his highly anticipated Rolling Stone cover, which is great because that means no more "keep speculating" stories.
The American Idol runner-up reveals that he put off the topic of his sexuality for so long because he just wanted to make sure he came out in the coolest way possible...