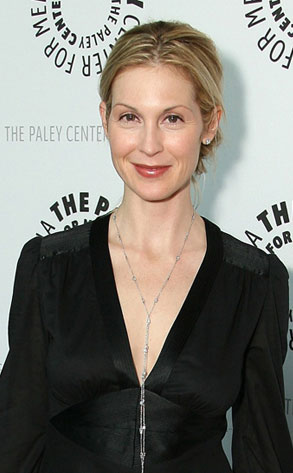 Jordan Strauss/WireImage.com
It's not Gossip! Kelly Rutherford has a girl all her own.
The actress otherwise known as Lily van der Woodsen-Bass welcomed Helena Grace Rutherford Giersch at 9:20 p.m. Monday in Los Angeles, Rutherford's rep confirmed to E! News. The baby weighed in at 8 pounds, 12 ounces.
"Kelly and the baby are doing fine," the rep said.
But though it was originally reported that the CW star's estranged husband, Daniel Giersch, was invited to the hospital to attend the birth and didn't show, Giersch maintains that he didn't hear of his daughter's arrival till he read about it online.
"Media reports claiming that I neglected to attend my daughter's birth are total lies and fabrication," Giersch said in a statement to People.
"I was never informed by Kelly about the birth of our daughter, nor was I invited to attend. In fact, I found out about it through Internet reports like everyone else. Although this sickens me, I am of course overjoyed that our baby was born healthy. I would've wanted nothing more than to hold our newborn daughter for a few moments, and I only seek to coparent both our children responsibly and with love."
Giersch says that Rutherford violated a verbal agreement they had in which she would notify him via phone or text that she had gone into labor.
Rutherford's publicist, Jill Fritzo, countered: "The doctors advised that no one be in the birthing room; [Daniel] was notified when [Helena] was born and was immediately invited to come see her."
Rutherford filed for divorce from the German businessman at the beginning of the year and has been embroiled in a bitter custody battle over the unborn child and the former couple's 2-year-old son, Hermes. Most recently, the pair appeared in court to argue over potty training and gates around Giersch's swimming pool.
(Originally published June 9, 2009, at 8:17 a.m. PT)
________
Follow us on Twitter @eonline!