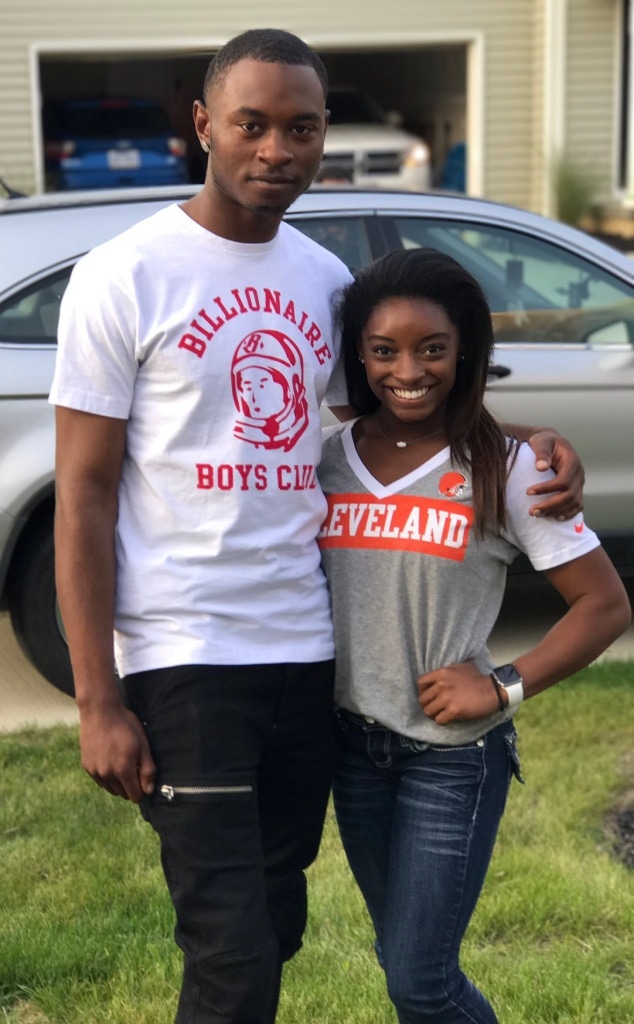 Twitter
Murder charges filed against Simone Biles' brother have been dismissed.
According to court documents obtained by E! News, a judge acquitted Tevin Biles-Thomas of murder, voluntary manslaughter and additional charges during a hearing held in Cuyahoga County, Ohio on Tuesday, June 15.
"We have nothing but gratitude to the court for their attention to detail and making a correct decision in the face of absolute tragedy," Tevin's attorney Joseph Patituce shared with E! News. "Tevin Biles-Thomas, his innocence was vindicated yesterday in court after being tried twice for this offense. We demonstrated there's absolutely no evidence that he committed any crime let alone acted improperly."
A trial was held last month and ended with a mistrial, prompting the defense to file a motion for judgment of acquittal. 
According to CNN, a person in the gallery charged towards Tevin following the judge's latest ruling. The individual was ultimately stopped by sheriff's deputies.
"This was a horrible tragedy, three families lost three family members and you know, absolutely horrific. So, we understand emotions were running high," Joe told the network on June 15. "But today, Tevin Biles was vindicated, what he's waited to get for the last two and half years."
Watch:
The Truth Behind Our Obsession With True Crime Stories
Tevin's attorney added that his client has maintained his innocence for so long "because he is frankly innocent of these charges and today, we were able to see that the state had absolutely no evidence that he was guilty of this offense."
Back in August 2019, Simone's older brother was arrested and charged with murder following three fatal shootings on New Year's Eve. He would ultimately plead not guilty to murder among other charges.
While Simone has tried to focus on her Olympic goals, the gymnast previously spoke out on the case in a rare social media post.
"Still having a hard time processing last week's news," she shared on social media back in September 2019. "My heart aches for everyone involved, especially for the victims and their families. There is nothing that I can say that will heal anyone's pain, but I do want to express my sincere condolences to everyone affected by this terrible tragedy."
Tevin and Simone grew up together in Ohio and were adopted by their grandparents⁠, who Simone refers to as mom and dad⁠.