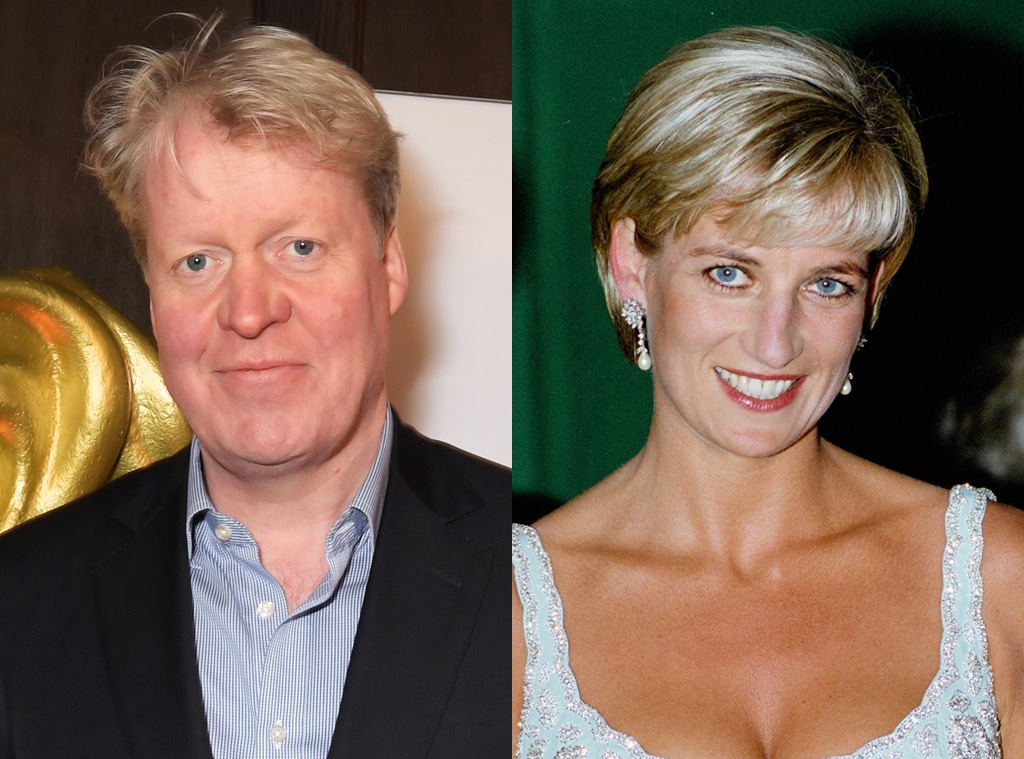 David M. Benett/Dave Benett/Getty Images for Charles Sabine, Tim Graham Photo Library via Getty Images
Princess Diana's family is preparing for a very special day.
In just a matter of weeks, royal fans from around the world will celebrate what would have been her 60th birthday. During an interview with Good Morning Britain, Diana's younger brother Earl Charles Spencer, 57, shared a glimpse into what the big day will mean to him.
"I remember my father always used to talk about the day Diana was born, 1st July 1961, and it was a sweltering hot day and this wonderful daughter appeared," he shared via Hello!. "It's so funny to be of an age now where your slightly older sister's 60."
The 9th Earl Spencer added, "It will be an emotional day, but it will be a tribute to a much missed and much loved sister, mother, etc."
On July 1, a highly anticipated statue will be unveiled by Prince William and Prince Harry. The tribute will stand in the garden of their mother's former home at Kensington Palace.
According to a statement, "The Princes hope that the statue will help all those who visit Kensington Palace to reflect on their mother's life and her legacy."
Watch:
Prince Harry's Struggle With Grief After Princess Diana's Death
When it comes to Diana's gravesite, which is located on an island in the heart of a small lake at the family estate, Spencer said he tries to visit multiple times a year.
"Every landmark day, such as birthday, Mother's Day, I always take flowers," he revealed in his latest interview. "I do go a lot, and it's an oasis of calm, and it's a lovely place to go." 
And although Diana passed away nearly 24 years ago, the princess' family continues to find out new information about key events in her life.
Just last month, a BBC-commissioned injury found that former BBC journalist Martin Bashir used "deceitful behavior" to succeed in "engineering the meeting that led" to his bombshell interview with Diana. The BBC and Martin would both issue apologies following the findings.
"I never wanted to harm Diana in any way and I don't believe we did," Martin told The Times newspaper. "Everything we did in terms of the interview was as she wanted, from when she wanted to alert the palace, to when it was broadcast, to its contents."
As for Spencer, who was a vocal supporter of the probe, he's glad an investigation was done. "I hope she'd be pleased the truth is out to the context," he shared. "She was taken into a very dark place, her paranoia was fed."