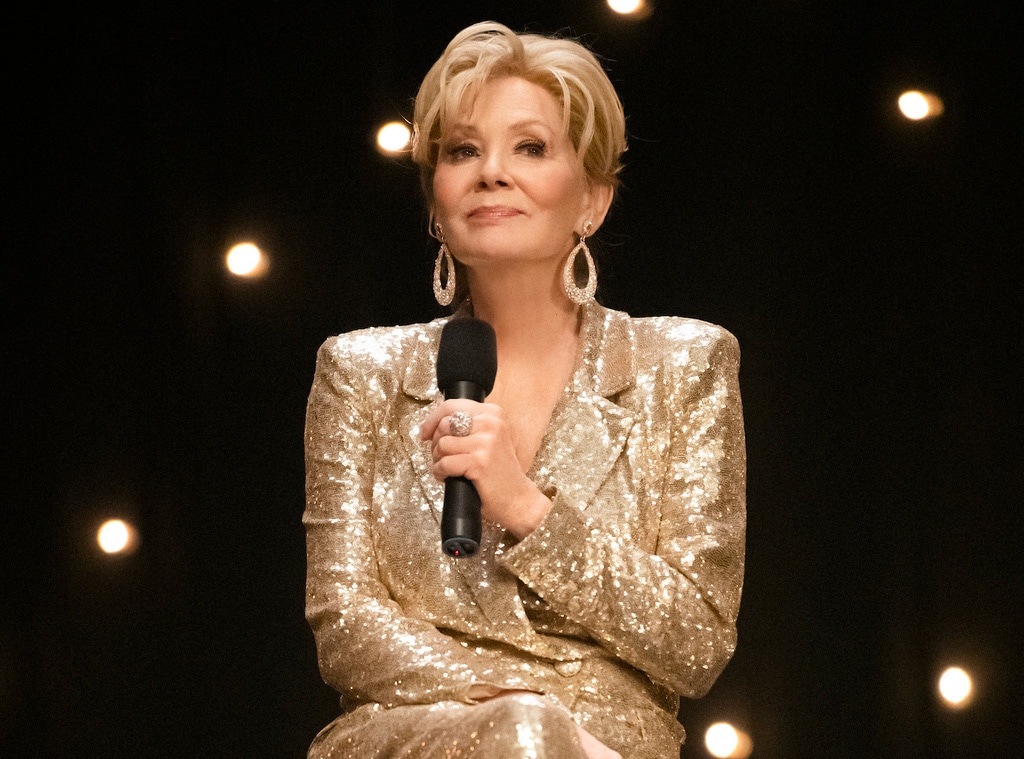 HBO MAX
Warning: Spoilers ahead!
Even in the best of times, funerals are the most awkward events to attend.
But HBO Max's Hacks is providing a new solution to this problem: invite a comedian, specifically Deborah Vance (Jean Smart). Yes, she previously vowed to never attend a funeral, but for Ava (Hannah Einbinder), she made an exception.
The end result is hilariously dark, with Deborah standing up mid-funeral to declare, "Oh god, this is so awkward. This is not how you're supposed to do this."
She goes on to deliver a eulogy for Ava's dad, who died from a stroke. "It's exhausting to lose a loved one," she tells the mourners. "And now everybody's uncomfortable because they think nobody has anything nice to say about this man. And I know that you do, not because I knew him—I didn't—but I know his daughter."
Deborah then says the nicest thing she's probably ever said to Ava: "I know he had to be a very special person to raise someone like her."
And just like that Deborah turns a funeral into a celebration of life, one that people will never forget for all the right reasons. 
It's this somber moment that encapsulates the vision of director, actor and co-creator Paul W. Downs. In a conversation with E! News, he says Hacks is meant to blend these dark subjects with humor. As he puts it, "I think we just wanted to make something that was really true to life."
Watch:
"Law & Order" & More TV Shows We're Excited for in 2021
"We wanted to show loss and grief and loneliness and all of that kind of stuff that happens in life," he explains. "I think sometimes the funniest things happen sometimes at a funeral. You make a joke because you want to release the tension. So that was sort of our northstar, was making something that was really true to life and as grounded as possible."
This wouldn't have been possible without the talents of the lovely Jean and Hannah. Paul praises the actresses, describing their talent as the thing that made the show "believable and true."
In the pursuit of staying grounded, the writers also had to make a big decision about Deborah's final act. Paul reveals they were tempted to make Deborah's last show a huge success, but thought to themselves, "What's more interesting is if she bombs, because that's more truthful."
As viewers see in the final moments of the show, this motivates Deborah to take her talents on the road, alongside Ava. As they're preparing to take this big leap, Jimmy (Paul) asks Ava about that email she sent to the British producers and viewers are left wondering what the future holds for the comedic duo.
And until a few days ago, it was unclear if we would ever know what happened to Ava and Deborah. But HBO Max confirmed the show is renewed for a second season, prompting a heavy sigh of relief for those dying to know how things pan out. 
Though the details of the sophomore season are still TBD, Paul's description of their friendship makes it clear Deborah and Ava are stuck with each other no matter what. "For the two of them, they really see each other they really appreciate each other in a way that no one else in the world can, they speak a language that nobody else can," he shares. "And hopefully, in being together, they're going to make each other better people."
He continues, "In the end, it is a love story. In the end, they recognize the value in the person in a way that nobody else ever has."
Season one of Hacks is now streaming on HBO Max.