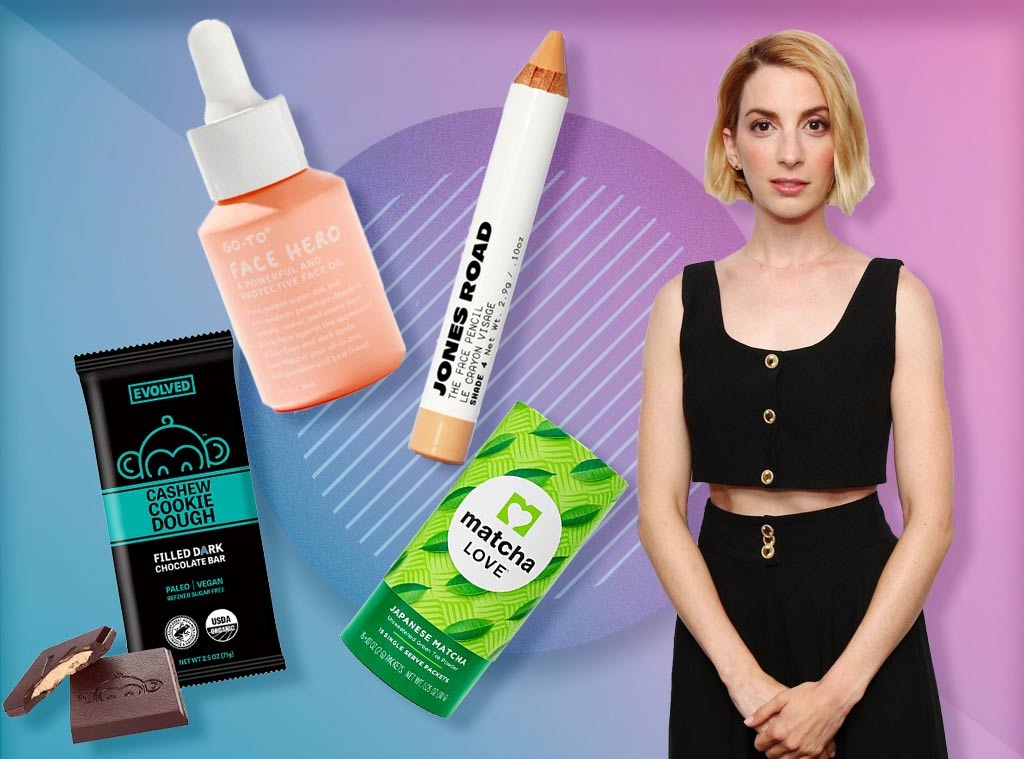 Astrid Stawiarz/Getty Images/E! Illustration
We interviewed this celebrity because we think you'll like their picks. E! has affiliate relationships, so we may get a commission if you purchase something through our links. Items are sold by the retailer, not E!.
Younger viewers can always count on Lauren Heller to make us laugh, be honest, and always keep things interesting. Sadly, the Paramount+ series is coming to an end tonight, but that doesn't mean we need to say goodbye to Lauren's real-life counterpart Molly Bernard. She is in the Video on Demand  movie Milkwater, which she also executive produced.
While Younger fans feel happiest when Lauren is on the screen delivering an on-point one-liner, Molly told E!, "I feel happiest when I'm in the midst of a creative project that is fulfilling me." She also shared, "I feel the most relaxed when I'm snuggling with my partner and two dogs." With that said, it's not surprising that an adjustable dog leash is one of the actress's must-have items.
In addition to taking care of her beloved pets, Molly also makes sure to look out for herself with some delicious chocolate bars, a miraculous face oil, and a daily cup of matcha. Keep on scrolling to learn more about the 10 items that Molly cannot live without.
Evolved Chocolate Cashew Cookie Dough Filled Dark Chocolate Bars, 2.5-oz. (Count of 8)
Matcha Love Japanese Matcha Unsweetened Green Tea Powder 15 Sticks per 1.5 oz Tubes (Pack of 3)
"I LOVE matcha. I had to stop drinking coffee because of anxiety and.... tummy issues. Matcha is the only caffeine that doesn't make me apocalyptic. I always have these little sachets in my bag."
Jones Road Beauty The Face Pencil
"I recently discovered Bobbi Brown's new brand, Jones Road, and it is amazing. This face pencil is like a blurring stick and it's perfect for softening the blue under my eyes and little spots here and there."
Go-To Face Hero Face Oil
"Honestly. Just get this face oil. Let's chat about it after."
Found My Animal Black and White Up-Cycled Rope Dog Leash, Adjustable
"I take this — everywhere. I will even make an excuse to take it on a dog walk around the neighborhood."
The Argonauts Paperback by Maggie Nelson
"A QUEER MASTERPIECE AND MANIFESTO ON LOVE. The above all-caps sentence is my description of this book. It is truly my favorite book on earth. Special thanks to my best friend, genius playwright, Kate Attwell for giving me this on my birthday 5 years ago. It's by my bed... always."
Clare V. Midi Sac
"I wear this crossbody or on my waist while walking my littles and it's nice to be hands-free with my pups. "
Voyage et cie Santal Hand Sanitizer
"I am a bit bougie yes, but I thank my lucky stars every day that a pal introduced me to this. It's pricey, but it's my pandemic treat."
Wray Claude Dress- Pottery Floral
"Anything and everything Wray. All the time. Best tops, best dresses, best masks. Best everything. Also, she's a sweet treat."