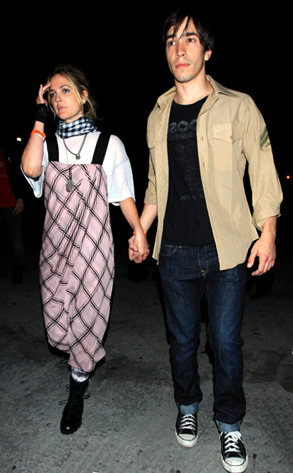 Hellmuth Dominguez, PacificCoastNews.com
Are Drew Barrymore and Justin Long back on?
While loads of celebs were at last night's Lakers game, Drew and Justin opted to rock out instead as they attended the Green Day concert together.
The on-and-off couple appeared to be on again as they walked hand in hand to their car.
Maybe Drew's so happy to reunited with her former flame that she forgot to look in the mirror before going out? Love ya, Drew, but that outfit is atrocious!
See more famous duos on date night in our special gallery!