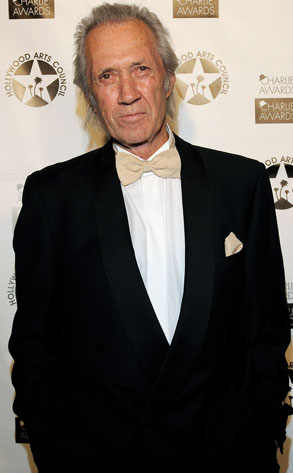 Michael Schwartz/Getty Images
Did David Carradine pull a Michael Hutchence?
Like the INXS singer, whose mysterious 1997 death in a Sydney hotel was believed to have been related to a sex act gone wrong, police in Thailand are focusing on the possibility that the star of Kung Fu and Kill Bill may have accidentally killed himself while engaging in autoerotic asphyxiation.
Autoerotic asphyxiation is a practice whereby a person intentionally cuts off oxygen to the brain for the purpose of sexual arousal.
A representative for the Bangkok Swissotel's Nai Lert Park hotel told E! News that a maid found the 72-year-old actor's naked body hanging in a closet in his luxury suite. Now, investigators quoted in the Thai news site the Nation are revealing that there was also a rope tied around his genitals.