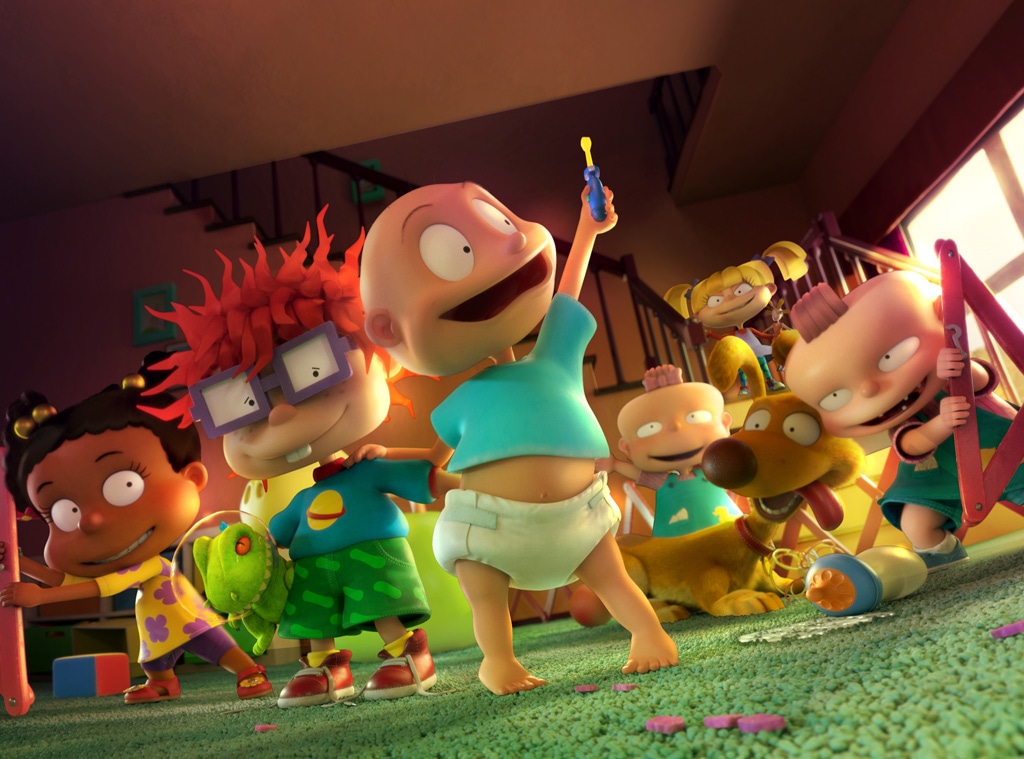 Nickelodeon/ParamountPlus
Your favorite childhood series is in for a plot twist. 
As excitement continues to build for Paramount+'s Rugrats series, dropping May 27, many fans are looking forward to seeing what their favorite characters have been up to. As it turns out, Phil and Lil's mom Betty has experienced some relationship changes.
While viewers may remember Betty for being married to Howard DeVille, the reboot will feature the mom in a whole new way. According to queer actor Natalie Morales, who will be voicing Betty, her character is actually gay.
"Anyone who watched the original show may have had an inkling Betty was a member of the alphabet mafia," she told The A.V. Club. "Betty is a single mom with her own business who has twins and still has time to hang out with her friends and her community, and I think it's just so great because examples of living your life happily and healthily as an out queer person is just such a beacon for young queer people who may not have examples of that."
And while Betty may be an animated character, Natalie argued that it's still an important step for younger generations.
Watch:
"Reunion Road Trip" Brings TV Stars Together on E!
"Even cartoons were hugely influential for me as a kid," she explained. "And if I'd been watching Rugrats and seen Betty casually talking about her ex-girlfriend, I think at least a part of me would have felt like things might be okay in the future."
On May 5, Paramount+ released the first trailer for their reimagining of Nickelodeon's beloved children's animated series. 
The now CG-animated series will follow Tommy (E.G. Daily), Chuckie (Nancy Cartwright), Susie (Cree Summer), Angelica (Cheryl Chase) and twins Phil and Lil (Kath Soucie) as they explore the world from an incredibly creative point of view. 
Rugrats first debuted in the summer of 1991 and went on to become a mega-popular franchise for Nickelodeon. In addition to a TV show, Rugrats inspired three hit films, merchandise and much more. After nine seasons, Rugrats ultimately signed off in 2004.
If you ask executive producer Eryk Casemiro, old and new fans have a lot to look forward to once the reboot premieres on Paramount+.
As he explained, "This brand-new CG take on the franchise is packed with all-new stories and adventures for the babies and pairs original voice cast members with an all-star roster of brand-new talent, making it the perfect combination for the original Nick generation and today's kids."