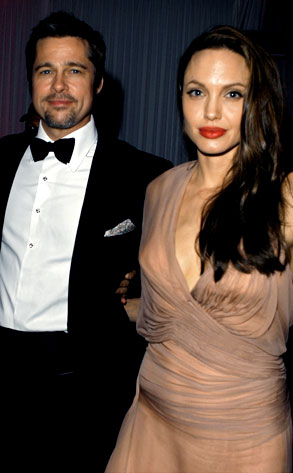 Jeff Vespa/Getty Images
Brad Pitt and Angelina Jolie are still going strong.
A rep for the couple issued the nonnews Wednesday in response to the National Enquirer's insistence that the powerful pair had split up.
(It's very official looking. Has a little flashing "breaking news" sign and everything.)
But the Jolie-Pitt rep says all the breakup rumors—not just this one—are "not true."
The photogenic duo most recently got the cameras clicking as they walked the red carpet at the Cannes Film Festival, where Pitt's latest film, Quentin Tarantino's Inglourious Basterds, had its premiere.
Chalk it up to a slow news day, perhaps, but the Enquirer reports that Jolie and Pitt were just making nice for the Cannes cameras and were actually rather cold to each other when out of the spotlight.
As if they were ever out of the spotlight.