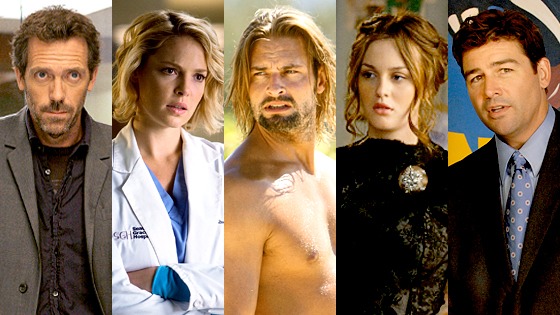 Carin Baer/FOX; ABC/Randy Holmes; ABC/Mario Perez; Giovanni Rufino/The CW; Bill Records/NBC
Among the hundreds of Best Drama nominations for this year's Tater Top Awards, five shows stood out as the fan favorites:
• Friday Night Lights, the exquisite NBC-DirecTV series about family and football in small-town Texas
• The CW's Gossip Girl, a soapy gem about the scandalous lives of fabulous Upper East Siders
• Grey's Anatomy, a little-noticed medical melodrama hidden over on ABC
• House, aka the Hugh Laurie Awesomeness Showcase
• Lost, which started out as a scripted Survivor and has turned into possibly the essential epic of our time
Which will you choose?
Tater Tops 2009: Best Drama
Anything missing from this list that you would have preferred to see nominated? Share your selections in the comments!