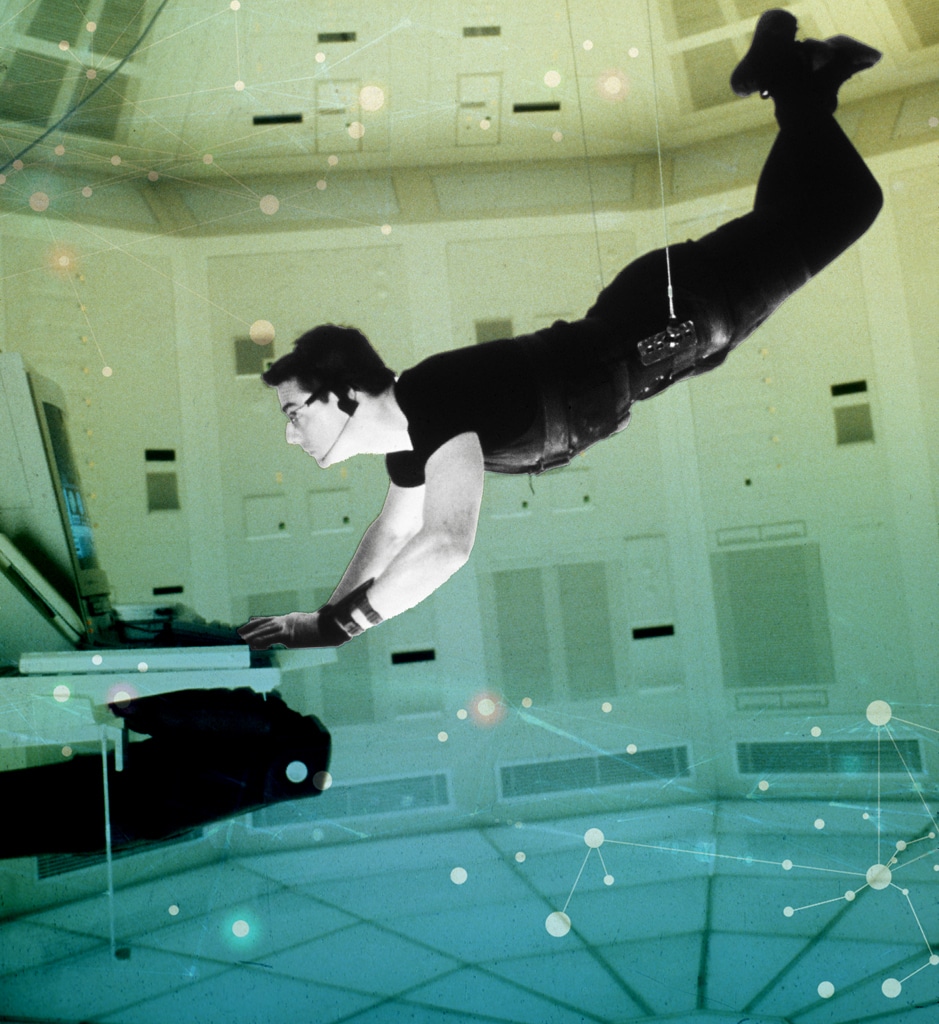 Paramount/Kobal/Shutterstock; E! Illustration
Much like the U.S. Navy's top gun pilot known as Maverick, Ethan Hunt of the Impossible Mission Force can't be tamed. Every time you look, he's jumping off a building, scaling a mountain, riding a motorcycle through fire or otherwise hurtling through the air. 
Of course, neither of those men is real. They're the cinematic embodiments of Tom Cruise, the fearless action hero of our times, barely slowed by a broken ankle here or a heated lecture on safety protocol there.
But unlike Maverick, who took more than 30 years off between flights, Hunt has chosen to accept a slew of impossible-seeming missions—perhaps none more perilous than filming a stunt-packed action blockbuster during a pandemic. And if it sounds as if we're starting to get confused between where Cruise ends and his characters begin... well, we're pretty sure that's exactly as he intended.
It's been 25 years since the release of the first installment of the soon-to-be eight-film Mission: Impossible franchise—all starring Cruise (not even Vin Diesel has been in all the Fast-and-or-Furious movies) as Hunt, who as the years have gone by has found himself in increasingly precarious positions where imminent death is assured but always avoided. Audiences have spent $3.7 billion worldwide to see him do it six times so far, with No. 7 due in theaters May 27, 2022, to be followed by No. 8 on July 7, 2023.
The franchise has been as all over the map as a spy framed for murder who's on the run to clear his name, and now that we're in a boomtime for reboots, re-imaginings and revivals, it's hard to believe that making a movie inspired by a TV show was ever a fresh idea. But in 1996—just a year after The Brady Bunch Movie came out—it was not yet an everyday occurrence.
Inspired by the classic 1960s series starring Steven Hill (yes, D.A. Adam Schiff from Law & Order) for a season and then Peter Graves of later Airplane hilarity as the super-secret government agents tasked with keeping America safe from Cold War treachery with the help of rubber masks so convincing they turned into other actors, the first Mission: Impossible film was a huge hit, a fun romp that paid homage to the TV show and created a role tailor-made for Cruise.
Incidentally, the character started off as more of a crafty spy than the full-on Evel Knievel he's become over the years. But the 1996 film is now in that rare position of being cloaked in its own sheen of nostalgia while also still spawning sequels starring its original leading man, now 58, who along with that instantly recognizable theme song has aged like a fine wine.
So in honor of the 25th anniversary of the first film, and with more on the horizon but delayed due to the pandemic (but not for a minute longer than necessary, as Cruise made damn sure of), here are some behind-the-scenes secrets about the Mission: Impossible franchise.
We made sure that they will not self-destruct after five seconds, but if you're caught, the Secretary will deny any knowledge of the operation.
And yet somehow, it's the upcoming Mission: Impossible 7 that features Cruise doing what's been called the most dangerous stunt he's ever executed—riding a motorcycle off the edge of a cliff.
"If the wind was too strong, it would blow me off the ramp," he told Empire in a recent interview. "The helicopter [filming from above] was a problem, because I didn't want to be hammering down that ramp at top speed and get hit by a stone. Or if I departed in a weird way, we didn't know what was going to happen with the bike. I had about six seconds once I departed the ramp to pull the chute and I don't want to get tangled in the bike. If I do, that's not going to end well."
But there's going to be a Mission: Impossible 8, so it ended alright.