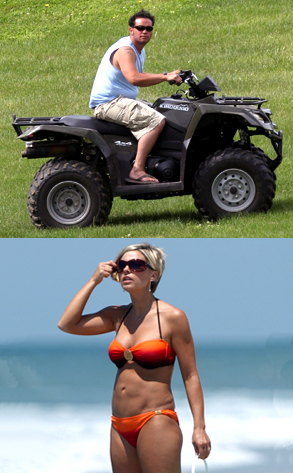 INFphoto.com
With Jon the only Gosselin on the home front at the moment, TLC appeared to have gone looking for its next big brood.
But according to the network, it was an affiliated production company that posted a casting call on Craigslist for parents expecting an imminent multiple birth.
"TLC is now looking for NY, NJ, and CT families who are expecting twins, triplets, or more!," read the post, which has since been taken down. "We would capture the birth of the babies and witness their amazing first breath, first cry, and all the emotions that go along with such an incredible occasion. TLC will be there as you leave the hospital and adjust to your first few days at home as a family."
Apparently encouraged by last week's record-breaking season premiere of Jon & Kate Plus 8, the network is in fact planning a new daytime special, Bringing Home Baby. But it is not the new Jon & Kate, according to TLC.
Obviously, since this special is all about a birth, there isn't much of a chance the cameras would be around long enough to capture things going so terribly, terribly wrong after the fact.
Speaking of which, possibly scorned wife and mom Kate Gosselin is still flaunting her impressive postbaby abs while on vacation with the kids, but hubby Jon has returned to the roost.