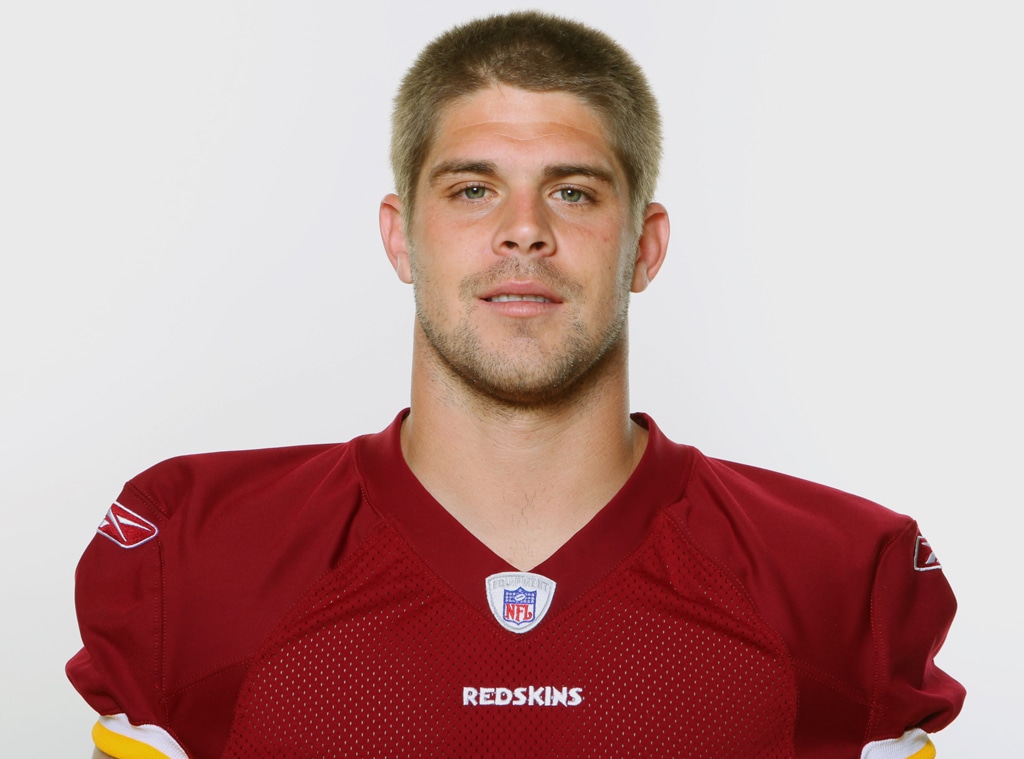 NFL via Getty Images
Former University of Hawaii football star Colt Brennan has died at age 37, a spokesperson for the college told E! News. 
Colt passed away "peacefully" in the early hours of Tuesday, May 11, in California while surrounded by his family, according to a statement from his relatives, obtained by E! News. 
"We know how much the islands meant to him. The Hawaiian people, they were his 'ohana," the family's tribute read. "He passed away peacefully with his sisters, mom, and dad by his side listening to Bob Marley and with a lei on his chest. He loved Hawai'i and we are forever grateful for all they did for him." 
The University of Hawaii Athletics community is also mourning the loss. Colt was the school's celebrity quarterback before he was drafted by the Washington Redskins in 2008. He was a Heisman Trophy finalist alongside Tim Tebow in 2007.
"It's hard to put into words the impact that Colt Brennan had on Rainbow Warrior fans and the people of Hawai'i," the UH athletics' statement read. "He was a phenomenal player and provided us some of the greatest sports memories we'll ever have. But he was more than that. For all that he accomplished on the football field and the adulation he received for it, he always remained among the people. He never turned down an autograph, he never turned down a picture with someone."
It continued, "He inspired everyone, from our keiki to our kupuna. He had a Warrior mentality on the field but a true aloha spirit off of it. Today is any extremely tough day. Our thoughts and prayers are with the entire Brennan 'ohana and we mourn together with all those across Hawai'i and Rainbow Warrior nation who were touched by Colt."  
A few months ago, Colt entered a California rehab center to treat his injuries, including blood clots, his father Terry Brennan told the Associated Press. 
Mitchell Layton/Getty Images
He was then staying at an addiction treatment center in Costa Mesa, Calif. On Sunday, his father took him to the emergency room because Colt had been drinking, per the AP. After his release, he was found unconscious and taken back to the hospital, where he died on Tuesday, his father said.
"He was doing so well, the spark was back in his eyes, and he was healthy and doing great, and it happened," Terry told the Star Advertiser of his five months in the rehab program. "These guys were no-nonsense guys. It just got away from him. I don't know how else to explain it. Maybe one day I'll be able to explain it better."
The cause of death is unknown at this time. E! News has reached out to the hospital and coroner for more information.
Colt's motto, as written in his Instagram bio, was "Do more for others, than u would do for yourself." 
On April 12, he reflected on the difficulties he faced in recent years, ranging from trouble with the law to a series of injuries. "I've been through a lot in my life," Colt wrote on Instagram. "I was a convicted felon for a crime I never committed."
The ex-NFL player was arrested for felony drug possession and drunk driving in 2012, per Hawaii News Now.
Watch:
In Memoriam: Fallen Stars of 2020
More recently, he was charged with disorderly conduct in November 2020 and arrested for trespassing in August 2020, during which police described him as "heavily intoxicated," according to the Hawaii Tribune-Herald. Colt was additionally charged with filing a false report in 2015 and arrested for driving under the influence in 2019, per the AP.
Despite his challenges, Colt recalled in his Instagram letter, "I captured every dream I had as a child. I was drafted into the league only to have 2 knee and 2 hip surgeries. I reached my 3rd year in the NFL, only to awake from a coma with traumatic brain injury as a passenger in a car accident."
Colt said he "battled drug and alcohol abuse" and eventually developed blood clots years after the car accident. He explained that he was in the hospital for nine months and spend the past two and a half years "trying to learn how to walk again with a broken heart." The athlete wrote, "I found redemption once, I will find it again."
Former Rainbow Warrior coach June Jones said in a statement after his death, "It's just a sad day for all of Hawai'i. Colt was clearly the star of our program and what he did after the 2006 season by staying in school, said a lot about him and how he cared much more about Hawai'i and his teammates. That's something that doesn't happen anymore." 
UH assistant coach Rich Miano said Colt was one of the most "impactful" players, both on and off the field, that he's ever seen. "He took this program to a place that it's never been," the mentor shared. "Colt was the impetus of the greatest days in University of Hawai'i history."
He is remembered for his "unforgettable" 12–0 regular-season in 2007, per the university.