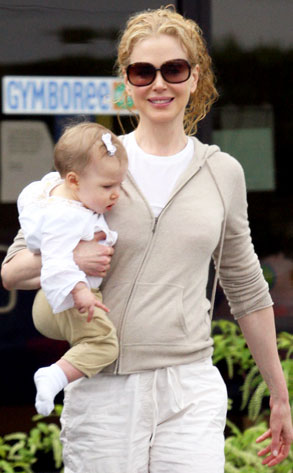 Fame Pictures
For now, Nicole Kidman's offspring count is three and holding.
A rep for the Oscar winner has shot down reports that the Aussie is looking to give Angelina Jolie a run for her child-collecting money, denying that Kidman and hubby Keith Urban have plans to adopt from Vietnam.
"The report is not true. We have no idea who started the rumor, but it's fabricated," Kidman's rep, Catherine Olim, told E! News.
Clearly Olim's not a subscriber of Australia's New Idea magazine, which originated the brood-expanding report.
Although New Idea might have no idea about Kidman's mommy plans, the magazine did have some alleged details to back up its contention...