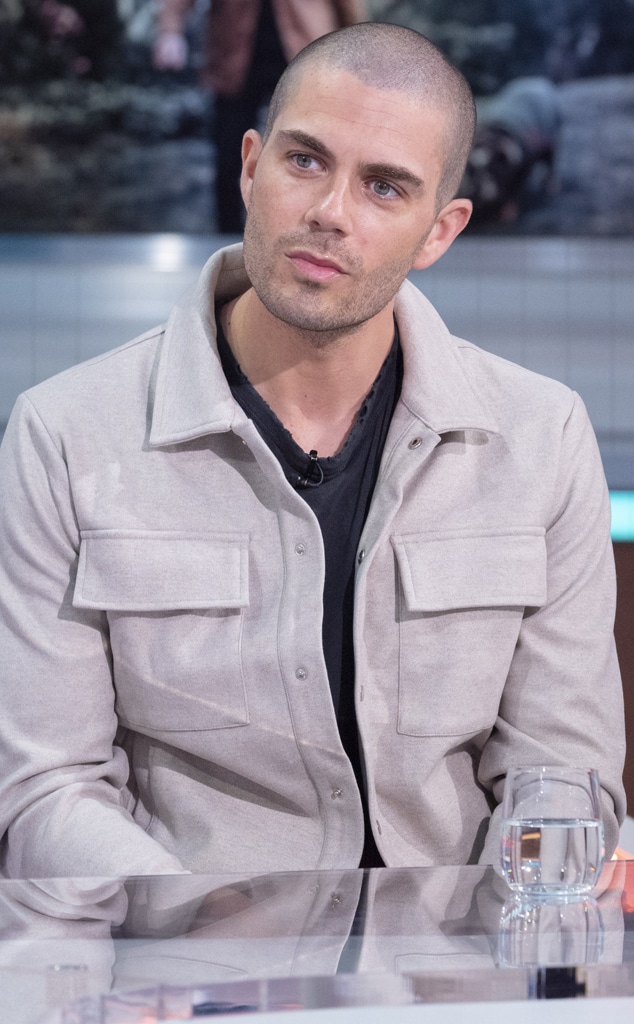 Ken McKay/ITV/Shutterstock
Max George is opening up about his battle with depression.
The 32-year-old singer appeared on the May 10 episode of Good Morning Britain and shared his experience in honor of the UK's Mental Health Awareness Week.
Max was in his early 20s when The Wanted's debut album was released in 2010. It quickly climbed the charts and secured the No. 4 spot in the UK. But it was around this time that Max started to notice some changes.
"It was more physical at the start," he explained. "It started with what I thought was getting a lot of rashes and then, what looked like acne on my back and on my chest. I'd never had that before, and it was weird to get it at the age that I was at."
Soon, Max noticed he wasn't enjoying the things he'd loved the most. "It was a weird position to be in because I just started to achieve everything I'd ever wanted," he said. "And being onstage in front of, like, thousands of people…that was the best feeling I'd ever had, but then, at the same time, it felt like that was causing me to feel the way I was feeling."
However, he didn't think he was depressed. "To me, at the time, I felt ungrateful for that," he explained. "I was like, 'It can't be that. It must just be drinking too much and I'm just a bit down.'"
While Max said "it got better for a while," everything changed after The Wanted broke up and he ended his time as Clint on Glee.
"I think I was still on a high because I went from the intensity of The Wanted and then I went straight into Glee and I loved that," he recalled. "And then when that ended, that's when it really—the physical aspects of it was bad."
Watch:
Ariana Grande, Justin Bieber & More Open Up About Mental Health
Max looked back at one particular moment after the band announced its hiatus in 2014 when the "physical side got the worst." 
"I woke up one morning, and I felt like my jaw had locked up," he remembered. "As soon as I went to get up, I felt sick. I just thought I had some kind of bug or something. That went on for a week and then kind of went on for a month. And then I thought, 'There's something seriously wrong.'" 
As a result, he consulted his doctors. "I came home for Christmas, had more opinions from doctors here, had brain scans and all that," he said on the podcast Private Parts with Jamie Laing and Francis Boulle in January. "Nothing showed up on that, and they agreed it was sort of anxiety, depression, that kind of thing."
During his appearance on Good Morning Britain, Max said, "One morning, I was just at my dad's house and I woke up and I was like, 'I feel all right today.' And then I've been fine, like, absolutely fine about it."
The podcast was the first time Max had spoken publicly about his battle with depression. "Even talking about it now, I'm not going to lie, like, it makes me feel a little bit uncomfortable and nervous because it's just not something that I thought I'd do," he admitted. "But I will say, in terms of me talking, it does help me and it has since day one. But the biggest thing for me about talking about it was the response that I got from other people….For me feeling a bit uncomfortable about it, it's worth it."
And he's continuing to talk about it. "That's the thing, I think with having a mental illness…it is so normal and so many people have it," he said, "and you don't need to feel isolated with it."