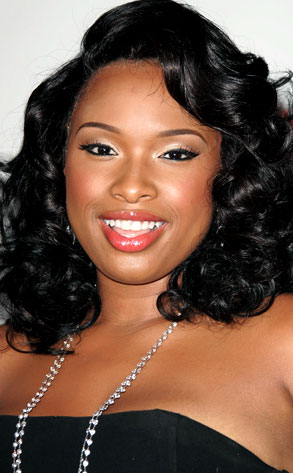 Lisa O'Connor/ZUMA Press
Jennifer Hudson is no longer keeping mum her impending mommyhood.
After months of rumors, the Grammy and Oscar winner's longtime pal, Felicia Fields, confirmed that Hudson is expecting her first child with fiancé David Otunga, throwing the Dreamgirl a celebratory soiree in her native Chicago Saturday.
"It was a baby shower, a quiet gathering of friends and mostly family," Fields, also a singer-actress, told the Chicago Tribune. "They're really trying to keep it kind of quiet." (Fields, on the other hand, has no problem blabbing to a major newspaper...)
The 27-year-old Hudson and Otunga, a former reality star turned aspiring pro wrestler, have yet to officially announce the pending stork delivery, which was first reported by Essence magazine's website back in April. The Chicago Sun-Times claims she's roughly seven months along.