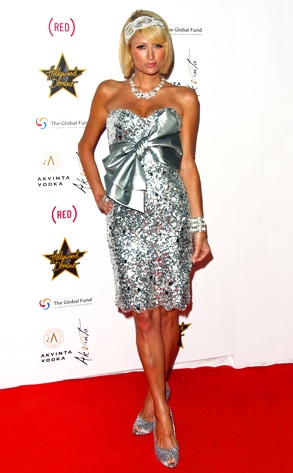 Mike Marsland/Getty Images
Our favorite scripted shows are gone, so it's time to give some summer reality programs a shot—like season two of Paris Hilton's My New BFF.
Sure it's filled with preplanned scenarios (such as testing out a stripper pole), scripted events (a bachelor party for one of her guy friends) and silly challenges (like trying to find an egg in a larger-than-life-size cupcake), but if guilty-pleasure TV (à la Rock of Love, or really anything on MTV or VH1) gives you a giggle once in a while, then so will Paris' second season, which debuts Tuesday on MTV.
We sat down with Miss Hilton to get the dirt on season two, which will feature guest appearances by Lil' Kim, Kathy Griffin and others...
How is this season going to be different than the last?
I'm stricter. I just didn't want to be tricked again. I really wanted to really see who they really were. I think it's easy for people to fake it and pretend. And then you find out who they really were. This season I made it like a sorority, the Paris sorority. It's about sisterhood, and they have to follow certain rules. In real life, you know, I'm not that superficial.
You mean you don't have a list of rules for your real-life friends?
No.
What's your criteria for a BFF?
I'm looking for someone who doesn't want to be in the entertainment industry. I think when someone wants that, they are just kind of using you to, like, make themselves have a career. I was looking for someone who's not interesting in Hollywood. Someone who's more interested in having fun and being real and being trustworthy.
Who's your real-life best friend?
Doug [Reinhardt, her real-life boyfriend] is my real-life best friend. We're just always together. I trust him with my life. And we just have the best time.
What makes him a good BF?
He brings out the best in me. He's just really proud of me. You know on set with the show, he was there every single day. And he's giving great ideas, something that guys would want to see. A lot of girls want to see it, but we want something the boyfriends would want to sit down and see as well. They actually hired him as a producer to be on BFF Dubai. And he makes me feel special and spoils me and buys me presents all the time.
What was your favorite challenge?
There were a lot of fun challenges. But we had a lot of fun in Las Vegas. The stripper-pole challenge was hilarious. I have a stripper pole in my house.
You said on the show that you don't want to get married. Is that true?
That was really tongue-in-cheek. A lot of the things I say I'm just trying to be funny...I don't really mean everything I say, because I'm not totally that airhead.
Are you going to tune into Paris' My New BFF? If not, what reality shows are you watching this summer and what are your guilty pleasures?
—Additional reporting by Breanne Heldman