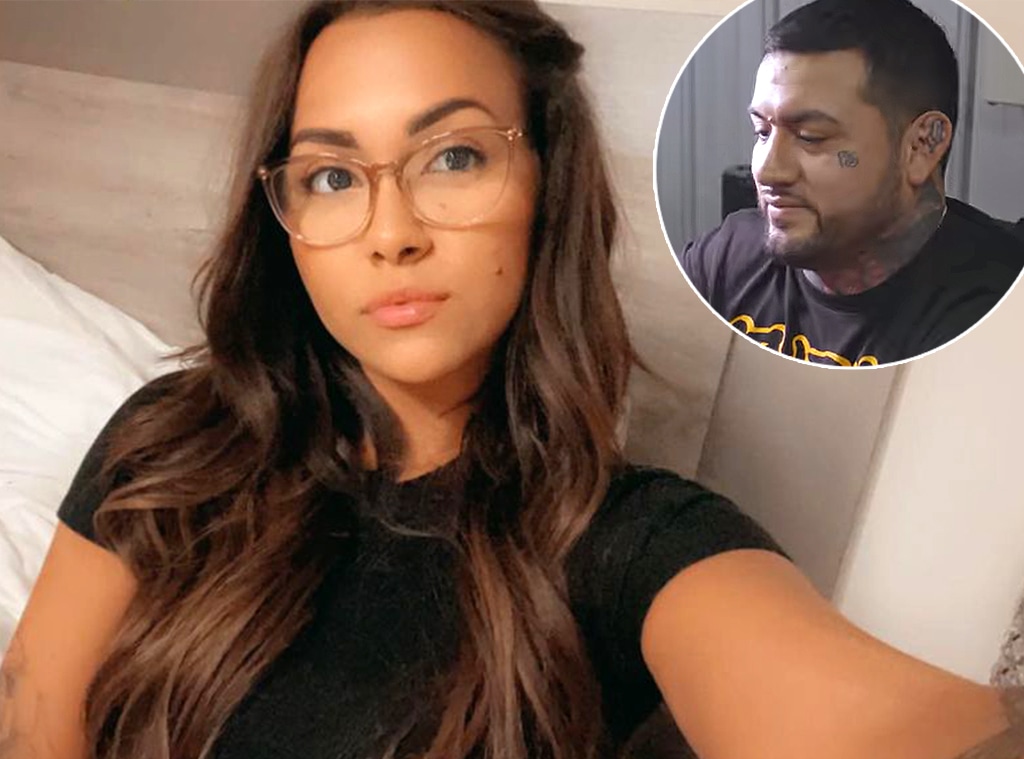 Instagram; MTV
Briana DeJesus is almost ready to introduce her new boyfriend to the world.
For the past eight months, the Teen Mom 2 star has been sharing the smallest details online about her romantic life with a special someone. But as a new season of her MTV reality show kicks off Tuesday, May 4, the mother of two isn't hiding the man who is making her smile from ear to ear.
"His name is Javi, which is weird, I know," she exclusively shared with E! News, acknowledging her ex Javi Marroquin went by the same name. "We've been taking it very slow. I try not to keep him around the cameras too much because he's not very comfortable. He's still very shy and he doesn't really understand the whole TV life so I try to keep him separate as much as I can, which is a struggle for me because I feel like I'm living a triple life: mom life, TV life, and then girlfriend life."
Briana continued, "I'm navigating and I'm trying and I hope he's the one. He's so nice. I've never met a man this sincere and genuine and that respects me so much." 
In the trailer for Teen Mom 2's new season, fans are able catch a glimpse of Briana's boyfriend when she visits a tattoo shop. As for how much he will actually appear in the show, that's to be determined.
"He didn't really know how popular the show was until people started finding stuff out about him," Briana explained. "He kind of got a little scared. He just took some steps back and we're trying to ease our way into this whole grand appearance. He's going to be on Teen Mom—I think an episode or two—but I try my very hardest not to film with him."
Watch:
E!'s Famous Reality TV Families: Where Are They Now?
And for those wondering why Briana hasn't shared photos of him on Instagram, the Florida resident said she's trying to do things differently this time around. 
"I just feel like he knows who I am and he accepts what comes with me, but it's still not fair to just throw him to the wolves like I did with [my ex] John," she explained. "I think that was the wrong thing that I did in my past relationships. I put it all out there and sometimes, certain people can't handle it or they're not ready for it. I have to respect his wishes and his decisions, and he's OK with people knowing about us, but he'd rather keep some stuff private, and I understand and I get it."
Briana added, "I don't feel like I need to flaunt my relationship on Instagram to let people know that I'm in one. I know that I'm in one and he knows he's in one and I think that's all that really matters."
Throughout their private relationship, Javi, who is a father of two, has had the chance to meet Briana's two daughters. And instead of introducing themselves as a "boyfriend" or "girlfriend," the pair agreed to call each other "friends" in front of their children. As Briana explained, "We're trying to keep that title away from the kids until we've established what's going on between both of us."
Outside of the romance department, fans will continue to watch Briana raise daughter Nova, 9, with her ex Devoin Austin. She will also try to co-parent 3-year-old Stella with ex Luis Hernandez.
While Briana admits the dynamics can be challenging at times, she explained that she will continue to do what is best for her family. And part of that is working hard to support her children regardless of what their fathers do or don't do.
"I feel like I watched my mom do everything and she was able to do everything without having my father involved," Briana reflected. "Because of her, that's just who I am and she's done so much and I look up to her. Because of her, I'm very independent. I don't wait for nobody to do anything. I do it by myself. I like to do it by myself, and that's just the person that I am and I hope my girls are the same way."
 Teen Mom 2 airs Tuesday nights at 8 p.m. on MTV.