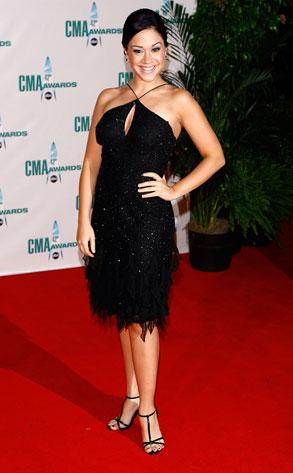 Jemal Countess/Getty images
Clay Aiken's not the only Idol alum back in the news.
Diana DeGarmo is also making a return to the spotlight, albeit not for (de)riding on anyone's coattails. Instead, the Australian woman who pleaded guilty to four counts of cyberstalking the American Idol finalist has just been sentenced to 26 months in jail.
Tanya Maree Quattrocchi, 23, admitted to hacking into DeGarmo's MySpace account and hijacking email accounts belonging to the 21-year-old singer.
"It is important that you understand the fact you perpetrated your offending using cyberspace does not diminish its significance," Victorian County Court Judge Lisa Hannan told Quattrocchi.