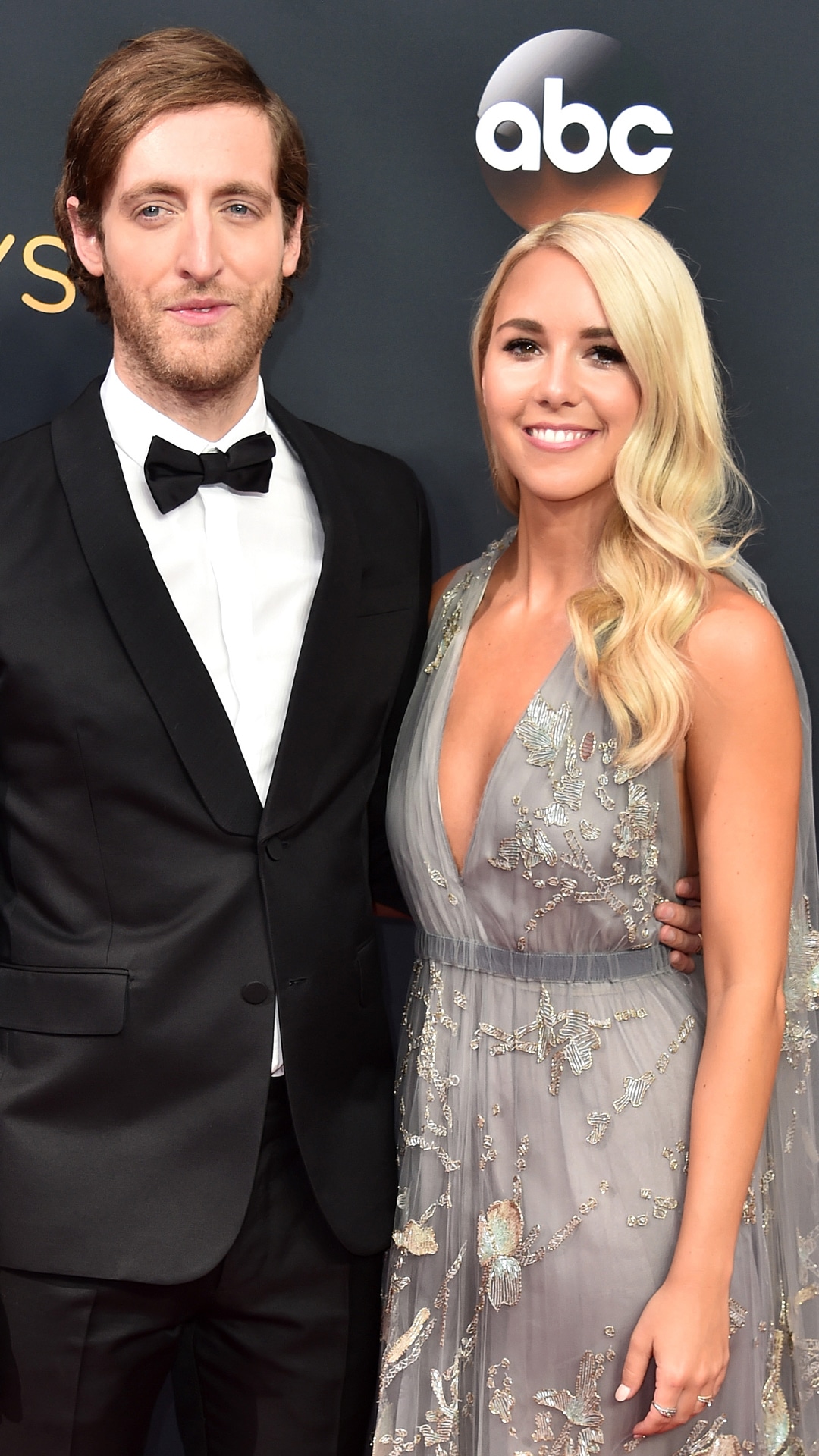 Alberto E. Rodriguez/Getty Images
Thomas Middleditch and ex-wife Mollie Gates have finalized their divorce to the tune of a hefty sum. 
The 39-year-old B Positive star has agreed to pay his former partner $2.625 million, which she will receive in payments through December 2022, according to the divorce judgment obtained by E! News. The judgment states that the pair finalized their divorce on April 8, following Mollie's filing to end the marriage in May 2020. 
According to the court documents, Mollie will not receive spousal support but will retain the possessions she owned prior to the August 2015 wedding, including her vehicle. Thomas will keep a home and condo in Los Angeles, along with a house in Big Bear, Calif. and one located in his hometown of Nelson, British Columbia. 
Cited multiple times in the paperwork is the Silicon Valley alum's interview with Playboy magazine, which published in September 2019. During that sit-down, the actor discussed his and Mollie's "nontraditional" marriage. (The writer of this article also conducted the Playboy interview with Thomas.)
"To be honest, swinging has saved our marriage," Thomas said in the interview. "We have different speeds, and we argue over it constantly, but it's better than feeling unheard and alone and that you have to scurry in the shadows."
Watch:
Chrissy Teigen Defends Kim Kardashian's Decision to Divorce Kanye
He added, "Mollie and I have created our own rules, and compared to most of the people we've met who do this kind of s--t, our rules are strict. ... I'm gas, and she's brakes." 
The interview is referenced in the settlement payment section of the court docs as one of the "claims that either Party has against the other." It's also mentioned in the confidentiality and non-disclosure section of the docs.
Last month, a Los Angeles Times piece—which investigated misconduct claims at former Hollywood club Cloak & Dagger—included an allegation that the Solar Opposites voice actor groped a woman at the members-only club. The woman, Hannah Harding, claimed that, in 2019, he came up to her on the dance floor of the "black room." At the time, she was 21 years old. "Harding said Middleditch made lewd sexual overtures toward her and her girlfriend," the outlet wrote. "She turned him down, but he kept pursuing her, groping her in front of her friends and several employees."
Among the employees was Kate Morgan, the club's operations manager, who told the Los Angeles Times that she asked the club's co-founders—musicians Adam Bravin and Michael Patterson—to ban Middleditch. "I felt like they dismissed it," Morgan said. "I told Adam that he needed to listen, that this was not OK." 
At the time, Thomas' attorney declined to comment to E! News about the allegation. The star has yet to respond publicly.