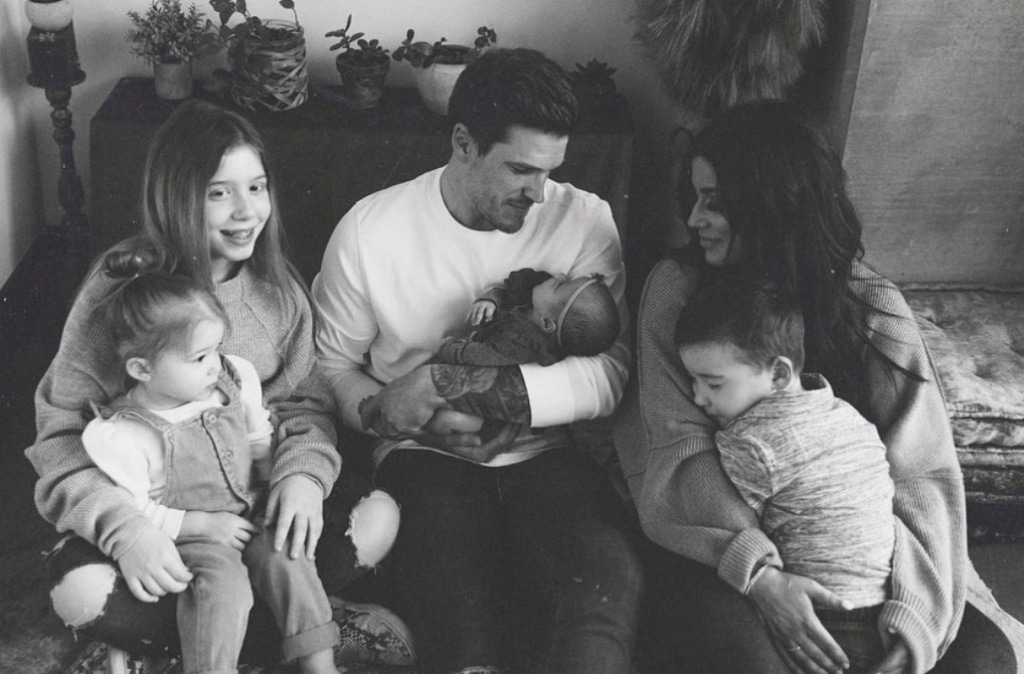 @JakePhotographySF / Jake Photography
Chelsea Houska is embracing her new reality.
For 10 seasons, the reality star documented her life for loyal fans on MTV's hit series Teen Mom 2. But in October 2020, the mother of four revealed she would be leaving the franchise to focus on other projects.
As a new season kicks off this week, E! News chatted with Chelsea about her life away from the cameras. These days, the world around her is pretty darn sweet.
"There just came a point—and I think it was a buildup almost—this feeling in my gut, or my heart, I guess. It just didn't feel like I was supposed to be on that show anymore," she exclusively shared with E! News. "There were conversations that [my daughter] Aubree and I were having from time to time, and there came a point where I was just worried because I don't want her to ever be like, she can't tell me things because it's going to be aired to millions of people or whatever."
Chelsea continued, "When she was little, the stuff that was going on with her dad and stuff, it was from my point of view, and as she got older, it started coming from her point of view. I think that deserves to be private for her. That was ultimately what kind of pushed me to decide to step away and leave that chapter of life."
Fans watched Chelsea welcome Aubree with her ex Adam Lind on 16 and Pregnant. She would later have three kids with her husband Cole DeBoer.
Watch:
Chelsea Houska Gives Birth to Baby No. 4
To this day, Chelsea has made it clear that she only has "good things" to say about her experience being on the show. In fact, she remains close with the producers who had a front-row seat to her family's biggest milestones over the years. 
"I think we'll always, always be close," she explained. "They were here in our house with our kids, seeing conversations about some personal things, and you just form a relationship with people and it truly is a meaningful relationship."
Chelsea says she still communicates with producer Mandi Venturino, who helped document a wedding, the birth of two babies and the moment Aubree, now 12, got braces.
As Mandi explained to E! News, "I spent every week in South Dakota for almost five years. I was there for all their major life moments! When I got engaged, Chelsea was the first person I called after my parents. They became my second family and I really am grateful for them."
But, as one chapter ends, another one begins. After moving into her dream house, Chelsea is helping Cole perfect a few more rooms. Date nights remain tricky with four kids, but the pair finds themselves watching a few reality shows before bed including the Real Housewives franchise and Keeping Up With the Kardashians.
@JakePhotographySF / Jake Photography
"All the kids go to sleep, and I make Cole watch my shows," Chelsea joked. "I think he secretly likes it."
She's also expanding her home décor brand called Aubree Says. After debuting her winter collection in January 2021, Chelsea is hard at work preparing to release new products. And with Joanna Gaines as her role model, the designer isn't slowing down.
"We are setting out to make the kind of products that turn four white walls into cozy homes—for families of all kinds," Aubree Says' mission stated online. "So that you and your family can dream big, too."
After growing up on TV, some may wonder if Chelsea would ever consider returning to the small screen in any way.
"I always say that I would never go back to anything that's about my kids' personal life for sure," Chelsea explained. "I don't think I could do that. If something happened to be light-hearted and fun, I don't think I would say no."
But for now, life in South Dakota is pretty close to perfect.
"I just feel like our family has gotten so much closer and we have a lot of land out here to explore," she shared. "It's just been a lot of cool opportunities and things just seem to be in such a good place these days."